PacBrands - Is this the turnaround everyone's been waiting for?
---
Brands are often a source of above average profitability – but not always. Tally up Pacific Brands' (ASX: PBG) cumulative net profit for the past decade and you arrive at a pretty sobering sum: negative $652 million. For ten years, we've bought Bonds underwear, Sheridan sheets and dozens of other Australian icons from the company. Staff have diligently turned up to work each week, and shareholders held on for dear life as the stock lost 80% of its value. There was a major capital raising in 2009, and 'one-time' restructuring costs were incurred in five out of ten years. So much effort. The net result? A loss of roughly $180,000 a day. Yesterday, though, investors were cheering. The stock jumped 50% after the company announced it would be debt free for the first time since listing in 2004. What's more, 'strong performance of Bonds and Sheridan retail, disciplined margin management and cost control' led to a profit upgrade. Full-year operating earnings are now expected to be $63-65m, up from $57-63m. Finally, is this the turnaround everyone's been waiting for? (VIEW LINK)
---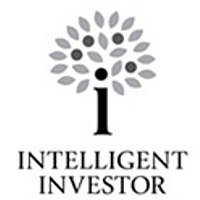 Independent Financial Research
Intelligent Investor is an independent financial research service with a 14-year history of beating the market. Our value investing approach empowers Australians to make more informed decisions to build their long-term wealth. We off structural...
Expertise
No areas of expertise