Papa John's: A supreme turnaround
---
Papa John's was founded in 1984 when "Papa" John Schnatter knocked out a broom closet in the back of his father's tavern in Indiana. He sold his 1971 Camaro Z28 to purchase $1,600 worth of used pizza equipment and began selling pies to the tavern's customers out of the converted closet.
Papa John's is now the third largest pizza chain in the US, trailing Domino's, which is taking market share, and Pizza Hut, which has been a persistent share donor. The pizza category has repelled the food aggregators better than most, and the scaled players have taken share within the overall pizza market as independents prove unable to match the marketing and cost advantages of the larger chains.
Aside from the scale advantages, there were signs prior to our purchase in 2018 that Papa's had been sub-optimally managed for some time. From 2014 the company's online offering was failing to generate profitable growth and the business became overly reliant on fickle sports sponsorships. As a result, Papa's margins lagged those of its closest competitors.
When Schnatter took umbrage at the NFL's Colin Kaepernick taking a knee during the National Anthem, and then compounded his error with additional racial slurs, it was unsurprising that sales at Papa's stores deteriorated rapidly. This culminated in a disastrous comparable store sales decline of 13% in Q3 2018. Later that year, in a positive catalyst prompting our purchase of shares, Schnatter was fired by the board of the company he founded. 
Shortly after, activist investor Starboard Value tipped in $200 million in a preference share deal that also installed Starboard CEO Jeff Smith as Chairman. Starboard also added high calibre board nominee Anthony Sanfilippo, former CEO of the gaming company Pinnacle Entertainment.
Following on from an impressive turnaround at Darden Restaurants (recommended reading) the Starboard team rapidly embarked on one of the most impressive restaurant turnarounds we have witnessed - a strategy that can be broken down into six key steps:
1) Fix the brand equity. Smith hired Shaquille O'Neal as a company spokesperson, board member and franchisee. Shaq's presence was a morale booster within the business and did wonders for the brand perception amongst the disgruntled customer base.
2) Provide relief to franchisees. During 2019, Papa's provided $80 million in relationship-enhancing royalty relief to franchisees in recognition of the damage inflicted at the store level by previous management.
3) Attract new talent. Starboard introduced a raft of impressive new talent to Papa's; Rob Lynch (Chief Executive Officer) who led the successful turnaround of Arby's, Max Wetzel (Chief Commercial Officer) a veteran of Heinz, Karlin Linhardt (Global Chief Marketing Officer) previously McDonalds, Ann Gugino (Chief Financial Officer) previously at Target, and Marvin Boakye, a welcome addition as Chief People and Diversity Officer.
4) Improve menu innovation. Papa's had lagged competitors in menu innovation, but under Lynch's leadership, product innovation has been prolific. Comparable sales at the store level were already responding to the enhanced menu by late 2019, even before the pandemic turbocharged pizza delivery sales (comparable sales in Q2 2020 soared 28%). Importantly, the number of loyalty members has increased from 8 million a few years ago to 20 million today. Loyalty members order more frequently with larger ticket sizes.
5) Streamline store level operations. Lynch has worked to improve the efficiency of the operations by further automating the ordering systems and kitchen processes. Profitability has improved, and the number of store closures is now at a decade low.
6) Accelerate the store rollout. In September of last year, Papa's signed its largest US store development deal in 20 years. Papa's has a presence in 48 countries, compared to over 100 for its two key competitors. Lynch has implemented plans to bridge the gap, having signed an initial greenfield deal in Cambodia during April and has enunciated expansion plans for Europe and Australia.
The Fairlight view
Those familiar with the Fairlight strategy understand the opportunity set is divided into three broad categories:
high-quality growth
stable compounders, and 
special situations/low-risk turnarounds. 
The optimal outcome for a low-risk turnaround is one where the business successfully graduates into either a high-quality growth company or a stable compounder. Papa John's has now emerged from the turbulence of 2019 with a proven management team in place, leverage under control, improving store economics and a long runway for growth. This us comfortable to name Papa John's as a low-risk turnaround alumna and a new member of the high-quality growth cohort.
Not an existing Livewire subscriber?
If you're not an existing Livewire subscriber you can sign up to get free access to investment ideas and strategies from Australia's leading investors.
And you can follow my profile to stay up to date with other wires as they're published – don't forget to give them a "like".
........
The information has been prepared by Fairlight Pty Ltd ACN 628 533 308 Corporate Authorised Representative No 001277649 of AFSL No 000247293 (Fairlight or we or us). The Information is not investment advice. It is general information only and does not take into account the investment objectives, financial situation or particular needs of any prospective investor.
---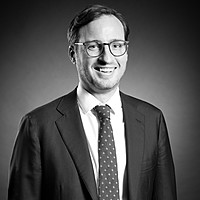 Portfolio Manager
Fairlight Asset Management
Nicholas is partner and portfolio manager of the Fairlight Asset Management Global Small and Mid Cap Fund. He has 18 years investment experience in domestic, US and international markets through roles at Evans and Partners and Schroder IM
Expertise