Pentanet's solution for fast internet
---
Pentanet (ASX:5GG) is a Perth-based micro-cap in the telco and cloud gaming space. Pentanet is passionate about high-speed internet and delivers the largest fixed wireless network in Perth. The company uses owns their own network which allows larger margins and provides a higher quality of service to its users.
Pentanet's Founder and CEO Stephen Cornish joined Gary Rollo to discuss Pentanet's business model, how the network works and the evolution of fixed wireless technology.
Since listing on the Australian Securities Exchange (ASX) in late January, Pentanet has focused on its growth strategy and delivered 20 per cent growth in subscriber numbers with low churn, high average revenue per-user (ARPU), and improving gross margins.
In April, Pentanet was one of a handful of major telcos to secure a licence for high band 5G spectrum in the 26 GHz auction conducted by the Australian Communications and Media Authority.
"Our wireless solution is a much lower-cost, equally as effective and more rapidly deployable solution for fast low latency internet." Stephen Cornish, Pentanet Founder and CEO
---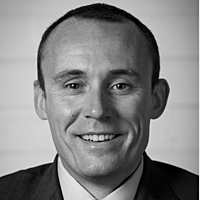 Portfolio Manager
Montgomery
Gary is the Portfolio Manager of the Montgomery Small Companies Fund – a small-cap Australian equity fund investing in 30 to 50 high quality, undervalued small and emerging companies with strong growth potential. The fund invests outside the ASX100.
Expertise