Perpetual CEO talks Trillium
---
Perpetual recently announced the proposed acquisition of US-based ESG specialist Trillium Asset Management.
The $54m deal plays to Perpetual's heritage and track record in investment management, coupled with the rising global demand in responsible and ESG investing.
In the latest edition of the EL&C Baillieu Podcast, Perpetual CEO Rob Adams discusses:
the rationale for the Trillium deal and the plans for the business;
the key drivers in the rise of responsible investing;
Perpetual's recent interim earnings result; and 
mega-mergers and other developments in the global asset management industry. 
---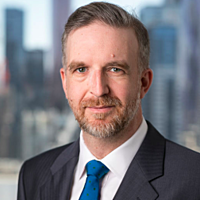 Research Analyst
EL&C Baillieu
Nicolas Burgess, CFA is a research analyst at EL&C Baillieu Limited, focusing on small and mid-caps including the technology, diversified financials and insurance sectors. He has been an analyst for over 18 years and been at EL&C Baillieu since 2012.
Expertise