Pilbara Minerals trio of Biddle, Young and Leibowitz return to junior resources space
---
Veteran geologist Neil Biddle is coming up to 40 years of knocking around the hard-rock exploration scene.
So after his success with fellow geologist John Young and accountant Tony Leibowitz in creating Pilbara Minerals ($750 million) and Bardoc Gold ($140m) before letting operating guys pick up the reins, Biddle's thoughts naturally enough turned to a prolonged period of rest and recreation.
But COVID-19 intervened, halting Biddle's version of a grand tour of the Pacific in his 70-foot Thomascraft Flybridge cruiser, complete with four bedrooms and three bathrooms. After leaving Perth, he got as far as Port Douglas, which sure beats Port Melbourne.
"We left Perth in June last year with the aim of taking our boat around Australia with family and friends. We were going to head up to Indonesia and then across to New Zealand via Lord Howe Island to take in the America's Cup," Biddle said.
"But that all came adrift around March 2020 when COVID hit so we thought we would just stay in Port Douglas. We love it here. There is a great boating community here, and a great social scene. And it's warm every day - I don't get out of my shorts and T-shirt."
No wonder he is no rush to get back to home base in Perth.
"I am not spending two weeks in bloody quarantine. We bought a place with a view to being here four to six months a year. But at the moment it is our full-time home until WA opens its borders again," he said.
Fair enough. And as for Biddle retiring from the exploration scene, as if.
Being "forced" to hole-up in Port Douglas has given rise to the opportunity for the Biddle-Young-Leibowitz combination to have another crack at creating some serious value on either side of the country (Biddle and Young continue as non-execs at Bardoc and Leibowitz is its chairman).
Biddle has just become executive director of the Queensland and Northern Territory-focussed Greenvale Mining, and Leibowitz its chairman. In the meantime, Young has become executive director of WA-focussed Trek Metals, where Biddle is a non-exec and Leibowitz is its chairman.
Greenvale – yes, it is the Greenvale of oil shale fame of the 1980s – is trading at 4.2c for a market cap of $11m while Trek trades at 6.7c for a $14m market cap. Given the track record of the Biddle-Young-Leibowitz trio at Pilbara/Bardoc, the currently lightly-capitalised explorers could be ones to watch.
GREENVALE:
The genesis of Biddle's arrival at Greenvale was his pickup in a private capacity of a big land package in the NT's Georgina Basin where good work by government geological-types suggests there is an iron oxide copper gold (IOCG) province waiting to be uncovered.
"I was going to find a home for it eventually. But being out of touch with Perth and not being able to go to the NT from Perth, Greenvale came up (Greenvale acquired the private company holding the Georgina Basin project)," Biddle said.
"It has another project in Queensland, the Alpha shale oil project. And because I am now based here, I am able to put the time in to running it as I can get down to Alpha and I can get across to the NT to organise exploration programs."
Its long history tells us that Alpha is the highest-grade oil shale deposit in Australia. That was exciting back in the 1980s during the shale oil boom but not now.
But from its lower seam of a rare oil shale type - torbanite – three product streams are possible (bitumen, activated carbon and dieseline).
"And I didn't know this, all of Australia's bitumen is imported," Biddle said.
Scoping work into a possible development suppling a domestic asphalt company, one keen to break free of a reliance on oil companies for bitumen supplies, is underway.
"It's piqued my interest. It is new ground for me as it would be like a mineral sands operation. But I think it has got enough legs that it is worth spending some money on, no question," Biddle said.
"Alpha has got the potential to generate a few million bucks a year cash flow, with a long life. So it's worth pursuing. But it is the Georgina Basin project which is the potential company-maker."
"Geoscience Australia in conjunction with the NT Geological Survey has been working on the Georgina project for the last five or six years," Biddle said.
"The theory is that there is a continuous tectonic zone between Tennant Creek and Mt Isa prospective for IOCG deposits.
"So they have compiled all the data and generated a prospectivity map, and in the middle of last year they put the ground up for expressions of interest. A number of companies applied, including ourselves in a private capacity (since acquired by Greenvale).
"Newcrest was a major recipient of ground and we picked up about 5000sqkm, including a highly prospective piece of ground that Geoscience Australia are drilling two holes on in the next few weeks.
"So it is a very good package. If you hit something there, it is likely to be big. They won't be small deposits."
TREK:
Back in Perth, Trek has been recast as a Pilbara gold explorer under Young.
"Greenvale and Trek are both interesting exploration plays. It is something John (Young) and I are good at and it is something we love doing. And the geographical separation makes sense," Biddle said.
Thanks to De Grey's Hemi discovery – De Grey is now valued at $1.7 billion - exploration for intrusion-related gold in the Pilbara is all the rage.
Last month, Trek completed the acquisition of a Pilbara exploration package covering the Pincunah project to the west of Marble Bar and the Jimblebar project to the east of Newman.
"The exciting thing about both these projects is that they have had very little exploration in recent years and yet contain highly prospective structures and numerous drill targets," Young said recently.
Trek has begun field work to start of the process of ranking targets for its maiden drilling program at the projects.
As the run up in all the Pilbara gold explorers of late has shown, it doesn't take much to get investors excited by drilling programs in the region, such has been the impact of the Hemi discovery.
And his history at Pilbara Minerals and Bardoc suggests that having pivoted Trek to the region's gold potential, Young will be looking to add to Trek's Pilbara gold push.
---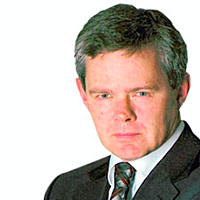 Principal
Independent Journalist
One of Australia's leading business journalists, Barry FitzGerald, highlights the issues, opportunities and challenges for small and mid-cap resources stocks, and most recently penned his column for The Australian newspaper.
Expertise