Plato Income Maximiser: A LIC that pays monthly dividends
---
Plato Income Maximiser (ASX:PL8) is a listed investment company that aims to provide investors with regular income by investing in a portfolio of Australian large and mid-cap equities. PL8 was listed in May 2017, but the underlying Plato Fund, managed by Plato Investment Management, has a six year track-record. Over this period, the Manager has a solid track-record, outperforming the market in income and total returns. Dividends are paid monthly, making PL8 the first LIC to do so in the domestic market. PL8 is specifically designed and managed for zero tax-rate investors such as SMSFs in pension phase. Independent Investment Research has initiated coverage of PL8 with a Recommended Plus rating. However, the shares are currently trading at a premium to pre-tax NTA so investors may need to be patient before acquiring stock.
---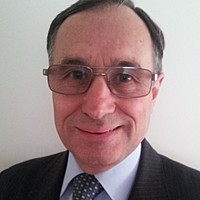 Independent Investment Research
Peter has 35 years' experience in the banking and finance industry, including 15 years as an equities analyst. Peter was a sector head in the equities research team at Morningstar with a focus on consumer and industrial companies.
Expertise