PNG monster still the game, but Kingston eyes low hanging fruit of WA gold
---
Its Misima project in PNG is seen as the main game, but Kingston could find some easy pickings in white-hot WA gold country. Plus, Centaurus' nickel success shows we were right to name it as the pick of the bunch at last year's Diggers & Dealers, Tietto set to wrap some economics around its big gold resource and Alkane's critical metals project comes into its own.
Kingston (ASX:KSN) is adding WA gold newsflow to its story while pushing on with development planning for its now wholly-owned 3.2 million ounce Misima gold project in PNG, one of the biggest gold resources held by a junior in the ASX space.
The WA gold leg is Kingston's Livingstone gold project near Meekatharra where previous drilling returned good grade shallow oxide mineralisation, and where a recent structural review pointed to the potential for large-scale primary gold mineralisation in bedrock at depth.
A drilling program is about to kick-off and has the aim of establishing a resource estimate for the oxide mineralisation which alone will be a value creating event given the number of hungry treatment plants in the broader region.
Drilling for bedrock gold will follow and has the benefit of co-funding from the WA government.
The market is crazy for WA gold exploration hits so the program at Livingstone represents a handy addition to newsflow from Kingston.
Misima remains the main event. And on that score, Canaccord reckons Kingston is one of the most undervalued gold companies.
"Kingston's EV/Resource multiple of $9/oz is well below the peer group weighted average at $58/oz which we consider unwarranted given Misima's scale and near-term development potential," Canaccord says.
"A positive outlook for the gold price and the relative dearth of advanced gold projects of scale on the ASX further supports our favourable view."
Canaccord sees the potential for Misima to be developed into a 160-180,000ozpa operation, with the large resource base supporting a 10-year plus life. All-in sustaining costs were estimated at about $A1,230/oz.
Canaccord has an 85c price target on the stock (May 21).
Kingston last traded at 17.5c, which goes to show not every gold stock out there has tested its upside. A pre-feasibility into Misima's development is due before the end of the year and is the major re-rating event ahead of the company. Unless of course Livingstone gets in first.
Centaurus Metals: (ASX:CTM):
Centaurus (ASX:CTM) has increased more than four-fold since last year's Diggers & Dealers when it was suggested here that its acquisition of the Jaguar nickel sulphide project in Brazil from Vale was the conference highlight.
Now a $120m company (48c a share), Centaurus has just put that beyond doubt by declaring a 517,500t maiden resource estimate for Jaguar, with lots more exploration upside to chase down.
The 48mt resource grading 1.08% nickel – 80% of which is within the top 200m - is the biggest resource held by any ASX-listed company other than BHP, and the OZ Mineral's West Musgrave project.
So it is bigger than WA nickel sulphide resources held by the $720m Western Areas (ASX:WSA), as well as the $2.9bn IGO (ASX:IGO), the $285m Mincor (ASX:MCR), and the $160m Panoramic (ASX:PAN).
The comparison is not really valid as they are all steady-state nickel producers, or are planning a return to production.
But the comparison does highlight the scale of the Jaguar resource. The grade should not be ignored either, particularly the higher-grade component of 20.6mt at 1.56% for 321,400t of contained nickel. BHP's big there of Mt Keith, Leinster and Yakabindie are 0.6% or less.
West Musgrave relies of a copper kicker to be a legitimate development candidate with its 0.33% (reserve) nickel grade.
It is still early days for Centaurus but you would have to think that Jaguar's development credentials are not exactly constrained by the scale of the resource, particularly as 150,000t at 1.29% nickel is already in the indicated category.
So thoughts are turning towards a development timetable, with a scoping study to be released within 2-3 months to get the ball rolling.
Brazil is not WA and sadly, the country is having a hard time with COVID-19. But the Brazil discount in Centaurus' market cap – it's the equivalent of A10.5c/lb in the ground compared with the spot price of $US5.75/lb – looks to be overdone in a world that will need more and more nickel sulphide for the EV revolution.
Tietto (ASX:TIE)
It was mentioned here back on June 5 that gold's flirtation with $US1,800/oz was likely to result in increased merger and acquisition activity around ASX-listed juniors operating in West Africa.
At the time, West African producer Perseus (ASX:PRU) had just kicked off a $60m scrip bid for West African explorer Exore (ASX:ERX) which was at a 70% premium to the pre-bid market.
Since then China's Shandong has come in over the top of Russia's Nordgold with a $300m agreed bid for Cardinal Resources (ASX:CDV), with the 60c cash offer at a 75% premium to the market.
Again back on June 5, it was mentioned here that Tietto (ASX:TIE) was one to watch as the M & A action in West Africa heated up, based as it is on the availability of relatively cheap development ounces – with oodles of upside - compared with what is on offer in Aussie and North American markets.
Tietto was 35c at the time and it has since motored off to 53c for a market cap of $192m, a gain of 54%. That looks underdone compared with the valuation metrics implied in the Exore and Cardinal moves.
The company already has a 2.15m ounce gold resource under its belt at its Abujar project in Côte d'Ivoire where latest drilling extensional drilling has rolled out more high grade results which will be fed in to a resource upgrade in September which is expected to put Abujar at more than 3Moz.
All the ounces in the world don't mean much if the economics don't stack up, something Tietto will address in a pre-feasibility study expected in the March quarter next year.
Thanks to the presence of a higher-grade core (1.4m ounces at 2.2g/t gold) within the broader resource (2.15m ounces at 1.5g/t), a very robust project with a super quick payback is expected.
Whether Tietto gets to develop the project itself or it too gets picked off by a bigger gold group seems to be the only unknown at this stage.
Alkane:
Alkane's (ASX:ALK) share price growth from 38c in September last year to $1.24 was mentioned here last week.
It was suggested the Boda copper/gold discovery, growth at its Tomingley gold mine, and the planned demerger of its Dubbo critical metals project (rare earths, niobium, zirconium and others) was behind the surge.
There's been no change since with the share price but it has to be said that Dubbo has come into its own thanks to the breakthrough production of titanium metal alloy at a pilot plant in South Korea, a joint venture with ZironTech.
More to the point is that the patented reduction process used 45% less power than current industry methods, and that the high-purity metal refining technology can be applied to the full suite of permanent magnet materials Dubbo could produce.
A less power intensive method means Dubbo's $1.3 billion capex cost and future operating costs will benefit, with real benefits to the net present value of the project.
All that dovetails nicely with the upcoming meeting to approve the demerger, with Alkane shareholders to receive one share in Australian Strategic Materials for every 5 Alkane shares.
The breakthrough in South Korea could well encourage Alkane shareholders to hold on to their ASM entitlement rather than cut and run from a project which has been on the books for decades waiting for its day in the sun.
---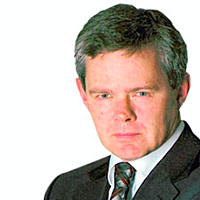 Principal
Independent Journalist
One of Australia's leading business journalists, Barry FitzGerald, highlights the issues, opportunities and challenges for small and mid-cap resources stocks, and most recently penned his column for The Australian newspaper.
Expertise