Podcast: Inside Investing Episode#2
---
This week on Inside Investing Graham and I revisit an article by Paul Keating looking at a new challenge for retirement planning. We look at the staggering numbers behind a2 Milk's surging share price and as always we highlight two quirky stories we encountered this week. Tune in!
The Inside Investing podcast is a joint initiative cohosted by myself and by Graham Hand, who is the Publisher and Managing Editor of Cuffelinks.
About Cuffelinks
Cuffelinks provides investors with a complementary service to that of Livewire. The Cuffelinks website has a rich archive of well-researched articles providing answers to many important issues facing investors and how they implement their investment strategies. It is independently operated and the quality of the investment information is of the highest standard. For those Livewire readers not familiar with Cuffelinks, I highly recommend visiting the website and registering for the weekly newsletter.
This week's agenda
The evolution of peer to peer lending
How Ashok Jacob of Ellerston Capital views the investing world
Keating on new challenges arising from increased life expectancy
Can a2 Milk's earnings match the hype?
Two quirky things we found in finance this week
Featured Articles
Paul Keating: Living longer and superannuation
Three crucial mistakes about life expectancy
Can a2 Milk's earnings match the hype?
How fixed interest is undergoing profound change
---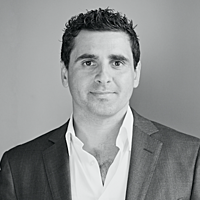 Co Founder
Livewire Markets
Livewire is Australia's #1 website for expert investment analysis. We work with leading investment professionals to deliver curated content that helps investors make confident and informed decisions. Safe investing and thanks for reading Livewire.
Expertise