Pointsbet: You've got to be in it to win it
---
After a stellar year in 2019, where the share price gained 139%, online betting firm Pointsbet (ASX:PBH) was firmly in the sights of Livewire readers. The stock was the second most tipped small-cap, behind EML Payments (ASX:EML), in Livewire's annual reader survey attracting 1.8% of the ~7,000 votes. The positive momentum from last year has continued into 2020 with Pointsbet shares surging ~185% CYTD. But that price appreciation has been far from linear.

Chart: Pointsbet (ASX:PBH) share price performance CY20 YTD
As part of Livewire's reporting season coverage on the 'most tipped' stocks, I reached out to Gary Rollo from Montgomery Lucent and Chris Prunty from QVG Capital to get their take on the state of play for Poinstbet. The first thing that both fundies made clear is that the results announcement was the sideshow with a new media deal with NBC accompanied by a proposed capital raising taking centre stage. Pointsbet shares piled on 86% following the news, reflecting positive sentiment combined with ferocious short covering.
In a nutshell, Pointsbet has teamed up with one of the largest sports broadcasters in the US, enabling them to get their betting products into the households of their target market. It's a positive step towards addressing the heated battleground of customer acquisition.
Huge market, fierce competition
Getting your head around the appeal of Poinstbet is simple; there is a massive total addressable market that is opening up in the US as online sports gambling gets legalised across the fifty states. Gary Rollo, Portfolio Manager of The Montgomery Lucent Small Cap Fund, says it was a "minute one" investment when he opened the doors on his new vehicle in September 2019.
"The total addressable market is going to take half of the debate about this stock. Estimates are that Gross Gaming Revenue is going to be in the order of $20bn in 5 years. We've seen from the European experience that market leaders can capture 30% - 40% as profits, that's a $6 - $8bn profit pool. That doesn't come along every day."
Pointsbet has proven to be a worthy competitor in the US, gaining mid-single-digit market share in several states. However, with a prize as large as the one on offer, the competition is going to be fierce.
Chris Prunty, Portfolio Manager of the QVG Capital Opportunities Fund, is not a holder of the stock but says it will become increasingly relevant as it gains inclusion in the ASX200 index. Prunty agrees that the market opportunity is enormous but can't see how Pointsbet is going to compete with incumbent players.
The deal with NBC is not unique with tie-ups between William Hill & CBS Sports, Penn & Barstool, Foxbet & Fox Sports, BetMGM & Yahoo and Caesars & ESPN already in the market. Prunty is also wary of the role that 'fantasy league' operators will play in the race for market share. Fantasy leagues are hugely popular in the primary demographic markets for online sports betting firms. Prunty expects existing fantasy users to hold fast to the platforms they are already using.
"It's not a unique deal. The bigger picture is that other players have built up large customer bases in their fantasy leagues. These have been running for years at a loss in anticipation of these legislative changes. The fantasy players are far better positioned and are likely to be the #1 and #2 market share players."
Stepping up to the big league
The deal with NBC will see Pointsbet commit to spending US$393m over the next five years, as management takes a swing at the incumbents. Gary Rollo is willing to back management and intends to participate in the capital raising.
"We are surprised by the quality and the scale of this deal. It gives them a credible seat at the table for winning market share. It is exciting, and it is a missing piece of the puzzle."
Rollo also believes Pointsbet has a few competitive advantages of their own in the form of savvy marketing and tech capabilities. The firm honed its offering in the highly competitive and mature Australian market.
"There are some incumbents in that industry and Pointsbet have already got a mid-single-digit market share, so they have got something right. If you ask the employees of the incumbents if you're not allowed to use your product to gamble with then whose product do you use? They all say Pointsbet".
So, what's it worth?
With a large end market on offer you're going to encounter a wide range of views on what the right valuation is for Pointsbet. A small increase or reduction in the share of profits and the size of the margins will have a massive impact on the valuation.
At Friday's closing price - and fully diluted for the NBC share issue and options, rights issue and placement - Pointsbet has a fully diluted market cap of ~$3.5bn, says Chris Prunty. Based on some rough estimates, he reckons the stock is now trading on 19x FY25 EBITDA, which in his eyes seems a bit rich.
"Buying PBG here is a punt on the US market being larger than anticipated or Pointsbet's share bring higher. The opportunity is there, the ambition is there, but the market seems to have priced it all and more."
For those investors keen to have a crack at valuing the stock, Rollo provided a framework for doing so in December, and he says it is still valid today. He says that there is a finite valuation for a business like Pointsbet and it comes down to how much market share they can win.
He goes on to explain that this is not a typical 'buy and hold' position and says you need to manage a volatile stock like Pointsbet actively. He exited the stock in February and bought back in close to the bottom in March, and says he would have no qualms parting ways with the stock again in the future. But for now, he's happy to keep a seat at the table.
"What we do from here will be based on how we see the market economics evolving, not on some ideological view or that we think it is the next Afterpay or whatever. We'd like to see where it goes because we all know that for these companies that face huge addressable markets, growth is the currency through which the assessment of value is made." 
Coming soon! An update on the most tipped stocks
Livewire will be publishing an update on the performance of the 'most tipped' stocks from our reader survey in the coming days.
Follow Bella Kidman

 to be notified of the 'most tipped' small caps update 

Follow Vishal Teckchandani

 to be notified of the 'most tipped' big caps update

Give this wire a 'like' if you enjoyed this coverage of the 'most tipped' stocks
If you're not an existing Livewire member then register for free at (VIEW LINK)
........
Livewire gives readers access to information and educational content provided by financial services professionals and companies ("Livewire Contributors"). Livewire does not operate under an Australian financial services licence and relies on the exemption available under section 911A(2)(eb) of the Corporations Act 2001 (Cth) in respect of any advice given. Any advice on this site is general in nature and does not take into consideration your objectives, financial situation or needs. Before making a decision please consider these and any relevant Product Disclosure Statement. Livewire has commercial relationships with some Livewire Contributors.
---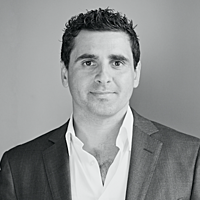 Co Founder
Livewire Markets
Livewire is Australia's #1 website for expert investment analysis. We work with leading investment professionals to deliver curated content that helps investors make confident and informed decisions. Safe investing and thanks for reading Livewire.
Expertise