Powerful demographics set the path for growth
---
India is expected to have a larger population than China within the next 7 years. With a $2.7 trillion economy, according to the World Bank GDP data due out this year, it will overtake the UK as the 5th world's largest economy. The recent structural reforms implemented by the Modhi government, coupled with powerful demographics such as a young population (35% of the population is aged 25 or under) sets the path for growth and limitless investment opportunities in the country.
Understanding the local environment, the driving factors in the market and various risks associated with it are the main points discussed in this podcast, where Wayne Peters interviews Kunal Vora from White Whale Partners
Topics discussed:
Uncovering value in Indian companies
Dealing with volatility in the Indian market – keeping discipline and patience
The Modhi reforms and how they're playing out in the market
4 key risks to watch when investing in India
Investing in change as primary opportunities.
Find out more
Peters MacGregor use a high-conviction, value-approach to invest in global shares not easily available to Australian investors. To find out more click here
---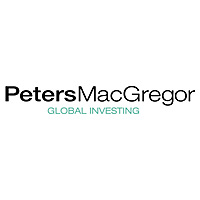 Peters MacGregor Capital Management
Peters MacGregor Capital Management is a value-focused investment manager specialising in global equities. Our clients range from family offices and high net worth investors through to self-managed super funds and financial advisers.
Expertise