Price action remains impressive in the S&P500 with all attempts at weakness petering out (and the rally then quickly recommencing)
---
Price action remains impressive in the S&P500 with all attempts at weakness petering out (and the rally then quickly recommencing). YTD the largest pullback was in Jan-Feb this year with the S&P500 pulling back by 5.8% from local closing high to local (closing) low. If that quiescence continues this will evolve into one of the quietest years of S&P volatility in the last 50 years. Indeed years without a pullback of 7.5% (local high to local low) are rare indeed - with only 9 years in the past 50. Rarer still are years with no pullback larger than 5% (with only 1 year in the last 50 years & only 4 since the start of the data in 1928). Table1 (see (VIEW LINK) highlights how rare sub 7.5% pullback years are in history of the last 50 years - and indeed how common are pullbacks of 10% or greater.
---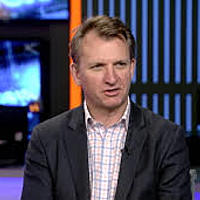 CEO & Chief Market Strategist
Longview Economics
Longview Economics, founded in 2003 by Chris Watling, is an independent research house based in London, providing three distinct yet interrelated groups of research products: Short and medium term market timing; Long term global asset allocation...
Expertise