Proteomics International Laboratories Ltd (ASX: PIQ) - Early Detection of Diabetic Kidney Disease - Commercialisation of Diagnostic Kit
---
PIQ is a biological research and drug discovery company working on the development of simple diagnostic tests for common diseases and the discovery of new therapeutic drugs to treat pain and infection. The breakthrough diagnostic test has the potential to provide the company with significant upside value if the partners for the distribution of the diagnostic test in significant markets can be found. PromarkerD is the first diagnostic test developed that can predict the prevalence of kidney disease in someone with diabetes. This test has the potential to reduce the occurrence of kidney failure in diabetics and reduce the billions of dollars spent on the treatment of chronic kidney disease worldwide.  The ingredients for the diagnostic test kits will be manufactured in Melbourne and assembled in Puerto Rico, a US territory and therefore will fall under the umbrella of the US FDA guidelines providing a pathway into the US market.  We have assigned PIQ a valuation of $0.60. The valuation reflects a sum of parts based on the NPV of Analytical Services unit, the NPV of the licence agreement for the distribution of PromarkerD in the Dominican Republic, and a risk adjusted value of PromakerD in the US and China.  
---

Follow Independent Investment Research's wires
---
---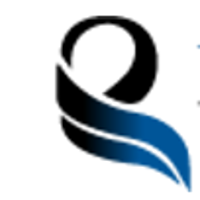 Independent Investment Research
Independent Investment Research, "IIR", is an independent investment research house based in Australia and the United States. IIR specialises in independent research in small/ micro cap equities across sectors and managed investment ratings both...
Expertise