Pull back in gold stocks offers value-hunters opportunity to re-set
---
Saracen seen as a shining example of the silver lining in recent gold sell-off. Plus, a raft of juniors are on the potentially-lucrative porphyry trail, including Hot Chili, PolarX, Sunstone and Stavely.
It has taken the retreat in the gold price to below $US1500/oz to see a return of value among the gold producers.
While the gold price was on the rise to $US1550/oz, investors were happy to chase the producers higher notwithstanding warnings that share prices had got well ahead of fundamental value, creating a value trap should gold's upwards trajectory be reversed.
Well, the trap has been sprung. There is actually good news in that though as value has returned to the sector on the basis that gold is set to consolidate around current levels, given the US-China trade war is far from resolved and bond yields remain supportive.
What's more, value has returned more to some than others for no particular reason other than the tendency for investors in to be indiscriminate when prices for the yellow metal head south as much as they are in a rising market.
Where the indiscriminate selling has been more severe than elsewhere, the greater the return to value, potentially at least.
It is a theme explored this week in a note on Saracen (ASX:SAR) by RBC analysts, with the company upgraded to an "outperform" on a price target of $3.75 a share compared with Thursday's market price of $3.37.
"Saracen's share price has declined (30%) since its peak in August with no discernible change to fundamentals,'' RBC said.
It said the company now looks attractive on valuation (relative to its peers), thanks to improving costs/production and the best organic growth upside relative to its peers.
Juniors porphyry blitz
A bunch of ASX-listed juniors have been earning their stripes of late as explorers for big-time porphyry gold-copper/copper-gold deposits.
Alkane (ASX:ALK) was the latest to put its hand up for some recognition on news that drilling at its Boda prospect in NSW had returned a 502m hit grading 0.48g/t gold and 0.2% copper from 211m, including 313m at 0.62g/t gold and 0.17% copper.
It's early days yet but it looks like a genuine discovery. And like all porphyry systems, it is not so much about the grade as it is about the bulk tonnage potential.
That is why Alkane – it is actually more than a junior thanks to its Tomingley gold mine and Dubbo zirconia and rare earths project - was well within its rights to getting excited to proclaim that the drilling results provided "clear evidence of Cadia-style mineralisation and grade over hundreds of metres".
Cadia is, of course, Newcrest's (ASX:NCM) flagship mine near Orange in NSW. It vies with Evolution's Ernest Henry as the lowest-cost gold producer in Australia and just about everywhere else, after copper credits.
Cadia is enjoying the best of times, producing 912,000oz in the 2019FY at an all-in sustaining cost of $US171/oz from material grading 1.24g/t gold and 0.38% copper. Things will get tougher as the head grade falls towards the average grade of the 3 billion tonne resource of 0.36g/t gold and 0.26% copper.
But it will remain highly profitable thanks to the economies of scale that big porphyry systems can deliver.
It is why earlier this year Newcrest stumped up $1.14 billion for a 70% interest in the Red Chris mine in British Columbia.
Red Chris is currently a small copper and gold producer but the driving force behind Newcrest's move was the 1 billion tonne porphyry resource at depth grading all of 0.35% copper and 0.35 g/t gold.
Another example of the attraction of porphyry systems comes from the London-listed SolGold (LSE:SOLG). It has gone from junior company status to one with a $A750m market cap on the strength of its Cascabel deposit in Ecuador. It is the one that has attracted both Newcrest and BHP on to SolGold's register.
To date, SolGold has proved up an 11Mt copper resource, along with 24Moz of gold. The grade is "only" 0.36% gold and 0.26% copper, the bigger point there being that it too is a porphyry system which delivers billions of tonnes of mineralisation.
For a junior, funding a big porphyry is game-changing stuff, as SolGold has demonstrated. Alkane got a little taste of that in response to its Boda hit, with its share price racing from 38.5c ahead of Monday's announcement to 62.5c on Thursday – a gain of 62%.
Other juniors in the porphyry hunt
There was a mention here last week that Chilean copper explorer Hot Chili (ASX:HCH) was worth watching on the strength of an expectation of latest drilling results coming through from its Cortadera copper-gold porphyry prospect.
Hot Chili was 3c at the time and has since kicked on to 3.8c, a gain of 26%. The latest drilling result did not disappoint, coming in at 848m grading 0.4% copper and 0.2g/t gold from 112m, including a higher-grade zone of 184m grading 0.7% copper and 0.3g/t gold.
Importantly, the rest extended higher-grade mineralisation 100m to the east from an earlier and equally impressive hole. While the stock is up by 26% in the last week, the market has yet to get behind the story in a big way.
But make no mistake, Hot Chili's progress is being closely watched by the mining majors.
Another porphyry hunter mentioned here back on March 15, PolarX (ASX:PXX), has also been travelling well, moving up from 5.9c to 10c on Thursday – a gain of 69%. It picked up a speeding ticket from the ASX this week.
PolarX responded by highlighting that drilling of its Saturn target within its Alaska Range project - a six-hour drive on good roads from Anchorage – had started.
Saturn is a "blind" target under glacial till and has a magnetic signature consistent with it being a porphyry system, the first to be tested in PolarX's strategic alliance with Canadian heavyweight Lundin Mining.
Elsewhere in the junior porphyry exploration world, Sunstone Metals (ASX:STM) is out to do a "SolGold" at its Bramaderos project in southern Ecuador. The project also has a high-grade epithermal gold leg to its story.
Led by a guy who knows more about finding big porphyries than most, Malcolm Norris, the company is pleased as punch with results to date from its maiden drilling program.
"We are defining a large gold-copper porphyry system and within that are domains of very compelling grades and widths. Exploration is a business of chasing these and understanding their geometry, which we are doing, and this increases our confidence that we will deliver on this early potential," Norris said recently.
Sunstone is trading at 2.4c so the extreme leverage to what the company has said is the "immense discovery potential" at Bramaderos is still on offer. It is another project the major companies have on their radars.
Rounding out today's wrap on the porphyry hunters is Stavely Minerals (ASX:SVY), trading at 22c. It is methodically zeroing in on the hot part of the porphyry system at its Mt Stavely project in western Victoria and has just notched up a shallow lode-style mineralisation hit to the south-east at its Thursday's Gossan project. 
---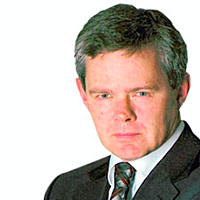 Principal
Independent Journalist
One of Australia's leading business journalists, Barry FitzGerald, highlights the issues, opportunities and challenges for small and mid-cap resources stocks, and most recently penned his column for The Australian newspaper.
Expertise