Race Oncology: Bisantrene Produced for Named Patient Program
---
RAC is a drug development company focused on the re-development of Bisantrene for the treatment of Acute Myeloid Leukaemia (AML).  : Our base case valuation for RAC has been reduced from $0.44 in our last report released in September 2017 to $0.40 per share. Our valuation is based on a fully diluted basis. The reduction in the valuation is primarily a result of the increase in the discount rate from 12.4% to 17.4%, driven primarily by an increase to the beta from 1.1 to 1.5.  
In July 2018, the company announced that the FDA has granted Bisantrene RPD designation for the treatment of childhood AML. The RPD designation means that Bisantrene has the opportunity to be awarded a PRV at the time of marketing approval. A PRV holds significant value in the secondary market with PRVs being sold from anywhere to US$68m to US$350m and therefore would be a valuable asset to RAC. 
The company now has three key value drivers: (1) Named Patient Program Sales; (2) FDA approval of Bisantrene; and (3) RPD designation and PRV. We have assumed the company will be awarded a PRV and will sell the PRV for an amount equal to the last sale of a PRV (US$81m). We note that the receipt of a PRV will depend on the results of the childhood clinical trials and be subject to the FDA awarding the PRV.
The company will have to raise capital to fund the clinical trials and achieve FDA approval for Bisantrene. Given the development stage of the drug and the capital position of the company there remains significant risk with an investment in the company, however, there is significant upside potential in the event the company can achieve FDA approval.
---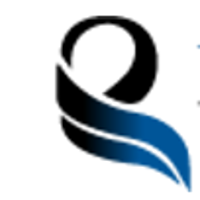 Independent Investment Research
Independent Investment Research, "IIR", is an independent investment research house based in Australia and the United States. IIR specialises in independent research in small/ micro cap equities across sectors and managed investment ratings both...
Expertise