Prior to the today's rate cute the expectation of forward RBA rates looked like the following:
RBA Run: May 1.87 Jun 1.815 Jul 1.785 Aug 1.71 Sep 1.70 Oct 1.69 Nov 1.66 Dec 1.655, meaning that at spot AUD of 77 cents already expected 1.5 rate cuts by year end.
In order to get currency materially lower the RBA will need to deliver more than that expectation.
---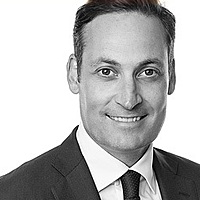 Angus Coote
Jamieson Coote Bonds
Angus established Jamieson Coote Bonds with Charlie Jamieson in 2014. He started his career with JPMorgan in London, before working at ANZ and Westpac, where he transacted the first ever Australian Bond trades for several large Asian Central Banks.
Expertise