RBA on hold for July & factors to consider
---
With so much uncertainty on the local front with the election and the possibility of a hung parliament this may also be a consideration for the RBA to take a conservative wait and see approach. Combine this with Brexit and the possibility of the Bank of England making a move will likely add to the conservative approach by the RBA.
But unlike other central banks worldwide, the RBA is in a position where they do have room to move and cut rates. Other factors that they will be watching closely include:
The strength of the Australian dollar particularly in relation to added strength from any moves in the EU.
The U.S Federal Reserve's reluctance to raise rates as well as the U.S Presidential election in November
Speculation of our local AAA credit rating being in jeopardy
Altair's Chief Economist Steve Roberts also points to another potentially destabilizing event in China, with an apparent rift developing in the upper echelons of the Community Party in China, with a sharp difference of opinion between the President & Premier about handling economic issues especially given an already slowing economy in our largest trading partner, this may be front of mind for the RBA to consider.
---

Follow Tristan K'Nell's wires
---
---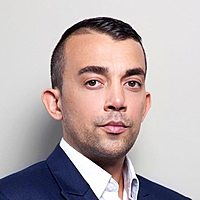 Market Analyst / Business Development Manager
tknell@ccz.com.au
Tristan has over 12 years' experience in the stockbroking industry, starting out in a dealing role at Andrew West Stockbroking and was recently the Head of Trading at Quay Equities. Tristan is RG146 qualified and is an accredited level 1 and 2...
Expertise
No areas of expertise