Recent Acquisition Provides Direct Access To Canadian Medical Cannabis Market
---
Creso Pharma Limited (ASX:CPH) - In July 2017, the company announced the acquisition of Mernova Medicinal Inc. (Mernova), a privately held company based in Nova Scotia, Canada. CPH will acquire 100% of Mernova for a total of CAD$10.1m.  The acquisition provides direct access to the Canadian market, one of the largest medicinal cannabis markets in the world. As part of the terms of the acquisition, CPH will fund the construction of the facility which is expected to cost CAD$5m-7m and will be funded from existing cash reserves. The company is also set to launch its hemp-based animal health products in Switzerland through an exclusive commercialisation agreement with Virbac Switzerland AG (Virbac), a global pharmaceutical animal health company. While Switzerland is only a small market it is regarded as a regulatory and marketing reference country for many countries in Europe, Latin America and Asia Pacific. While the company has taken significant steps to put themselves in a position to be a significant player in the emerging hemp extract and medicinal cannabis market, the company is in the early stages of growth and is operating in a highly competitive market. With the company undergoing product development and currently generating low levels of revenue, an investment in the company remains speculative. Full report is available in the link below.  
---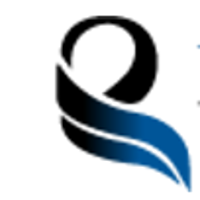 Independent Investment Research
Independent Investment Research, "IIR", is an independent investment research house based in Australia and the United States. IIR specialises in independent research in small/ micro cap equities across sectors and managed investment ratings both...
Expertise