Red 5's rejuvenation of 'second-hand' King of the Hills reminiscent of Northern Star, Evolution and Saracen
---
And speaking of red, US investment firm Bernstein is the latest to predict the red metal is about to get red hot.
Lots of gold deposits will support a new mining operation for the next 5-7 years or so thanks to gold's elevated price levels.
But few of the newbie operations - and lots of the established operations – will be around in 10 years, let alone 15 years.
A long life has important valuation implications. If it comes with embedded production upside, all the better.
That's a position that the psychologically-named Red 5 (RED) has established for itself with this week's release of the final feasibility study (FFS) in to a stand-alone $226m bulk mining and processing operation at its King of the Hills (KOTH) project in WA's Eastern Goldfields.
Based on an updated ore reserve of 64.6Mt at 1.15g/tonne for 2.4M ounces, the study covered an initial 16-year operation producing at an annual average of 146,000 ounces (176,000 ounces in years 1-6), with life-of-mine AISC of $A1,415oz (about the current industry average).
A final investment decision is likely before the end of the year, with first production possible in June 2022, remembering the existing operation at KOTH – which winds down for the bigger and better new project towards the end of this year - sends its ore 80km down the road for processing at Red's Darlot operation.
KOTH and Darlot were picked up from Saracen and Gold Fields respectively in October 2017 and were considered pretty much clapped out. Red saw a brighter future for the operations, which is more than can be said of what was its previous mainstay, the Siana project in the Philippines.
Siana fell victim to the country's anti-mining sentiment. Red could have sooked and gone on to spend an eternity trying to get clearance for a Siana return. Instead, it made the well-timed pivot in to WA gold.
It hasn't looked back, particularly at KOTH where a new understanding of its granodiorite intrusion geology has quickly established a 4.1M ounce resource base which remains open at depth and along strike.
The 2.4M ore reserve used in the FFS is big enough alone to rank KOTH as Australia's eighth biggest gold deposit on a mining reserve basis.
So it can be said that Red has enjoyed remarkable success in turning KOTH in to something worth having, reminiscent in many ways to what the likes of Northern Star, Evolution and Saracen have done with their own acquisitions of "second-hand'' mines in recent years.
There is a way to go before Red takes its position as an ASX mid-tier gold producer of 250,000-300,000pa from a couple of mines come 2022. But now it is on that pathway, a re-rating is in the offing.
That should get going in earnest once the $165m in debt funding for the project is pinned down towards the end of the year, with Red having already covered the equity requirement earlier this year in a milestone capital raising.
A flavour of the re-rating potential came through in analyst assessments of the KOTH FFS. Morgans set a price target on the stock of 52.4c. Petra Capital was higher at 55c, while Canaccord was the lowest at 50c.
Those TPs compare with Red's 36c price on Thursday. Trying to find as much implied upside in any of the other Aussie gold producers at the moment is a fruitless exercise.
Copper
With the gold sector running as hot as you like thanks to $A2,700/oz prices, it's nice to see things perking up in the copper space on the back of the red metal's strong price recovery.
Copper averaged all of $US2.50/lb in the June half but is now doing nicely at $US3.07/lb.
There are lots of reasons for the recovery and why sentiment is now strongly to the upside, all of which were summed up nicely by US investment firm Bernstein.
"What makes for a good commodity stew? A dollop of demand strength. A sprinkle of supply concerns. A rising cost curve. Minimal threats from alternatives. We see all these ingredients and more for the copper sector and are thus more bullish than both consensus commodity forecasts and the forward curve," Bernstein said.
It is tipping $US3.13/lb copper in 2022, $US3.40/lb in 2023, and $US3.67/lb in 2024.
BHP reckons that once COVID-19 (hopefully) passes, new supply due to come online between 2021-24 will temporarily tilt the market into modest supply surplus, keeping a lid on prices.
But like Bernstein, BHP sees plenty of reasons for price optimism post-2024 given the need for higher copper prices to encourage more investment in new capacity.
"Grade decline, resource depletion, increased input costs, water constraints and a scarcity of high-quality future development opportunities are likely to result in the higher prices needed to attract sufficient investment to balance the market," BHP said.
That's all very interesting, but unlike the ASX gold sector where hundreds of names are available for perusal, there isn't much on offer when it comes to leverage to the copper thematic amongst the juniors, which of course goes to BHP's call on there being a "scarcity" of future development opportunities.
The good news in all that is that the ASX juniors with copper development credentials can expect greater attention as the copper thematic unfolds.
It is already happening. Venturex this week reported "considerable renewed interest'' from potential project equity partners in its advanced Sulphur Springs copper-zinc project in WA.
And the strong share price gain in the last month for Caravel – it has more than doubled to 9.6c – has been hard to miss.
Copper breaking through $US3/lb means a lot to the economics of its big (1.86-million-tonne) but low-grade copper resource in WA's central wheatbelt.
Then there is Orion with its ready-to-go Prieska copper-zinc project in South Africa's Northern Cape. Talk continues of SA interests moving on the company, or becoming partners in the project.
A combination of strong gold prices and rising copper prices is not going to hurt market interest either in Alkane's Boda gold-copper discovery in NSW, and Stavely's Thursday's Gossan copper-gold discovery in Victoria.
As an aside, both Alkane and Stavely must be coming up to releasing latest drilling results.
---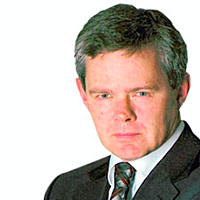 Principal
Independent Journalist
One of Australia's leading business journalists, Barry FitzGerald, highlights the issues, opportunities and challenges for small and mid-cap resources stocks, and most recently penned his column for The Australian newspaper.
Expertise