Reflation could be the great bubble buster that cures the world of asset bubble addiction
---
Local market flip-flopped all day before finishing slightly in the red. It would have been worse if the miners weren't bucking the trend of rising commodity prices. It was all about reflation. We have been talking about reflation since mid-2020 and it seems the market is finally waking up to the problem. As usual, the herd is late to the game while the bond market has driven the yields from 60bps low at peak of the Global Pandemic Crisis (GPC) to 160bps now. In comparative terms, that is like four rate hikes by RBA. The simple maths is that the asset prices fall as the risk-free rate rises. 
The best performing sectors of recent years have clearly been tech and health care, where the best-performing stocks won't make a profit for years to come. Dreams are cheap when the cost of borrowing keeps falling. On the flip side, high growth stocks in a low growth environment deserve the higher multiple as they are the one-eyed man in the land of the blind. The reality of reflation has started to bite the market and the high growth stocks were leading the falls with mining the only green sector. High growth stocks will still be high growth stocks but the multiples will be far lower. In the macro panic, few small/micro-caps were being pumped for a month-end performance boost by some major shareholders. Will the market panic on reflation? Will it mean revert some of the recent exuberance? Will the USD and bonds run with gold while equities pullback? Time will tell.
Dreams are cheap when the cost of borrowing keeps falling.
It is clear that US Fed is not going to step up and burn its balance sheet to hold back bond yields until it goes into hyperinflation. The White House has clearly shown their policy preference is to take on stagflation risk over recession risk. Republicans may play hardball but they won't win mid-term elections by holding back stimulus. Democrats were not elected to support the market. Low growth, high inflation and elevated unemployment is the outlook for US economy and that will attract elevated stimulus. More stimulus means more USD debasement and that will make inflation even greater. 
More stimulus means more USD debasement and that will make inflation even greater.
The next level of USD debasement will jam up all other currencies like EUR, YEN and AUD. It was obvious and deliberate. The RBA has lost control of the currency and the bond yields. Australia is not even in the same league as US when it comes to a currency war. The RBA can do QE, but it's a candle in the global QE snowstorm. Everything is a zero-sum game. The RBA has taken future returns from retirees/savers and handed it over to corporates, while the Australian government has done the same with the JobKeeper program. It's sold as socialism to help the majority but it digs a deeper hole in the future. 
Reflation could be the great bubble buster that cures the world of asset bubble addiction. The US is moving to pop bubbles and reform to save its economy in the long term. Australia is sitting on multiple bubbles. They were created intentionally by the government and RBA to helps certain parts of the economy with a view of a multiplier effect and trickle-down economics. As usual, it delivers a short term boost and leaves a mess to clean up in the long term. Can we follow the US and do reform to save the economy? Or keep feeding zombie companies to keep the bubble going for a bit longer? History suggests we will make the wrong, lazy choice again. The RBA has already lost control of the currency and asset bubbles are probably next.
Comments on US market last close 
US market started positive on US Treasury Secretary Yellen's call for more stimulus and then faded all day to close flat. Bond yields are on the march higher...10-year at 1.34% and 30-year at 2.14%... reflation is hitting the market on the face and it's confused. Copper is on a rip as with most commodities. Oil starting to slide as US frozen states thaw out. The USD is sliding again and now has pushed the pound over 1.4 level - that's a multi-year high. RUSSELL was the massive outperformer with resources and financials being the best sectors while utilities, staples and health care were the worst. The economy needs stimulus and market can't absorb a tax hike. The market wants to eat the cake and have it too. Reflation is going to force the Whitehouse to choose stagflation over recession. Pre-pandemic peak happened exactly 12 months ago. Something has to give and politicians will move to socialism for their survival and tax hikes look inevitable.
Remain nimble, contrarian and cautiously pragmatic with elevated global macro risks!!! Buckle up... it's going to get bumpy!!!
End of day market stats are on the attached link/pdf.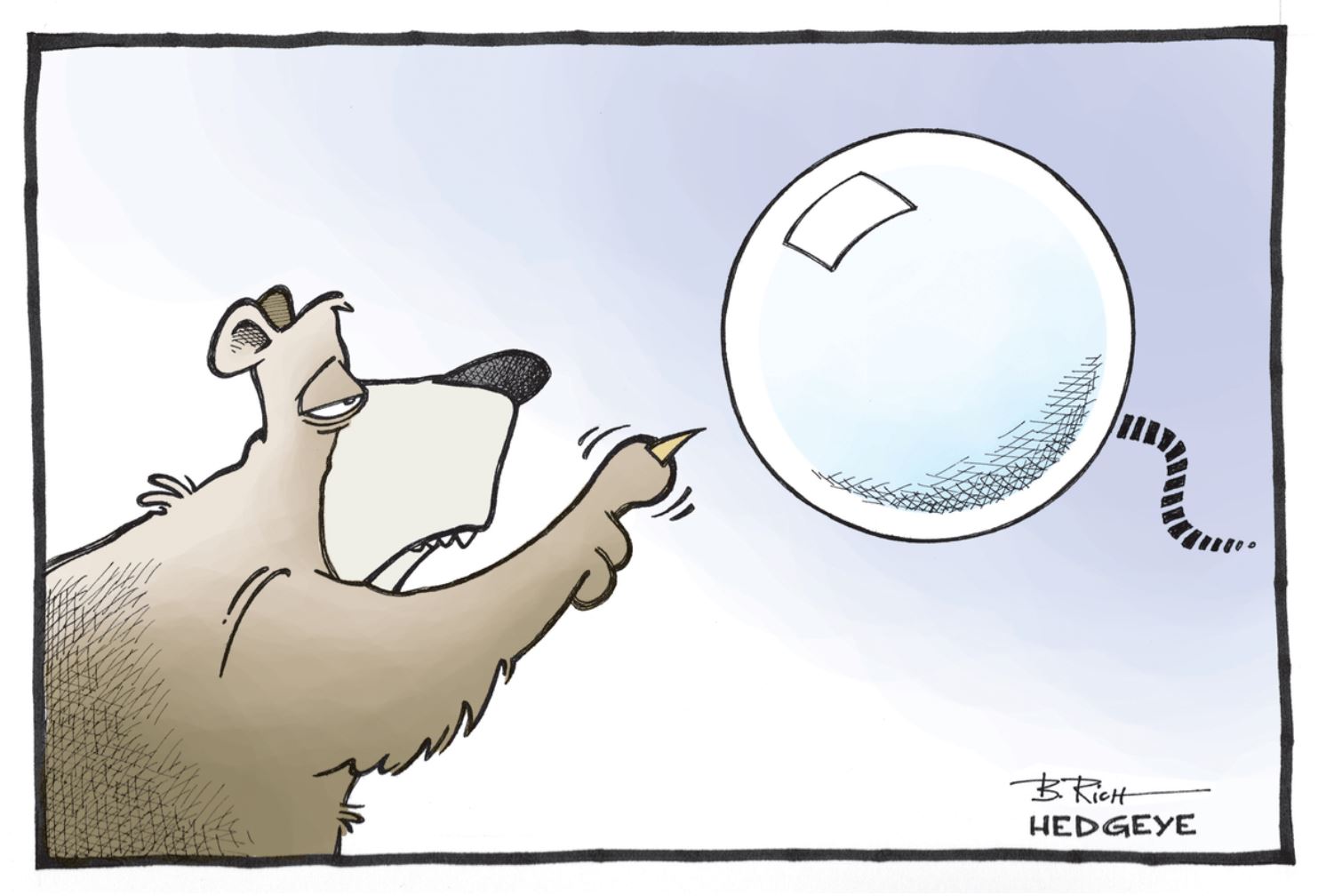 ........
Deep Data Analytics provides this financial advice as an honest and reasonable opinion held at a point in time about an investment's risk profile and merit and the information is provided by the Deep Data Analytics in good faith. The views of the adviser(s) do not necessarily reflect the views of the AFS Licensee. Deep Data Analytics has no obligation to update the opinion unless Deep Data Analytics is currently contracted to provide such an updated opinion. Deep Data Analytics does not warrant the accuracy of any information it sources from others. All statements as to future matters are not guaranteed to be accurate and any statements as to past performance do not represent future performance. Assessment of risk can be subjective. Portfolios of equity investments need to be well diversified and the risk appropriate for the investor. Equity investments in listed or unlisted companies yet to achieve a profit or with an equity value less than $50 million should collectively be a small component of a balanced portfolio, with smaller individual investment sizes than otherwise. Investors are responsible for their own investment decisions, unless a contract stipulates otherwise. Deep Data Analytics does not stand behind the capital value or performance of any investment. Subject to any terms implied by law and which cannot be excluded, Deep Data Analytics shall not be liable for any errors, omissions, defects or misrepresentations in the information (including by reasons of negligence, negligent misstatement or otherwise) or for any loss or damage (whether direct or indirect) suffered by persons who use or rely on the information. If any law prohibits the exclusion of such liability, Deep Data Analytics limits its liability to the re-supply of the Information, provided that such limitation is permitted by law and is fair and reasonable. Copyright © Deep Data Analytics. All rights reserved. This material is proprietary to Deep Data Analytics and may not be disclosed to third parties. Any unauthorized use, duplication or disclosure of this document is prohibited. The content has been approved for distribution by Deep Data Analytics (ABN 67 159 532 213 AFS Representative No. 1282992) which is a corporate approved representative of BR Securities (ABN 92 168 734 530 and holder of AFSL No. 456663). Deep Data Analytics is the business name of ABN 67 159 532 213.