Reflation cycle is going after the weakest link in the global economy. Who is the next Turkey?
---
Local market delivered another low turnover positive day on the back of global buying of our large cap market exposure. Energy and Industrials were the worst hit sectors while Health Care and Staples were the best performers. The global buy portfolio was spread in all sectors and mainly targeting top 50 stocks. They were targeting liquid stocks in case they have to bail out soon. It is looking very clear that we are starting the month/quarter end asset allocation changes that favor bonds over equities in the current cycle. It was a weird day as all Asian, EU and US markets were all negative but we were up on global asset allocation buying despite AUDUSD crashing overnight…now below 76 cents. 
Japan and Hong Kong have dropped over 5% in the last 4 days. Shanghai Composite is back at 200 day moving average and all indications are that it will break below tomorrow. China has been tightening by choice and we have seen commodity futures falling hard over the last few days as traders were jumping out. 
Europe keeps adding more lockdown restrictions are covid wave 3.0 takes hold with new variants. Questions being raised about a few vaccines are not going to help the struggling rollout program. US is also now joined in the camp of rising covid cases despite ramping up vaccine rollout. Covid seems to find new ways to hang around. Markets are on the edge with stretched multiples and reflation cycle running into covid driven downgrade risk.
To add more uncertainty, UD Fed chair continues to support the view that economy will take time to recover while Treasury Secretary is talking infrastructure and taxes as the next cycle to stimulate the economy and pay for it. It seems all too much for markets trading at historical high multiple with rising uncertainty to growth outlook. There is no question we that we are going to get big growth data and inflation as we cycle weak data. Consistently rising commodity prices, falling USD, deleveraging and lack of capex investment suggests growth may weaken but inflation may not. We are going to get GDP and PCE data on US economy soon and more comments from Powell and Yellen. Asset allocation rotation with macro risk is not a good recipe for markets into a quarter end with historical high margin lending growth.
Emerging Markets are the punching bag of the big economies. Currency wars and reflation cycles effects are exaggerated in the most vulnerable Emerging Market nations. So far we have seen Turkey and Brazil become road kill. We are early in the cycle and more fragile economies are going to fall off the edges as the global markets wobble into the quarter end. Who will be next? Who will bail them out? China is gradually adding more and more countries to their band while the West is fighting their own mistakes like in Australia.
Comments on US market last close… US market started weak on China tightening and EU Covid worries before US Fed chair update drove risk off trade. It may be that we are starting to see the month end asset allocation adjustment into bonds and out of equities. Yellen and Powell said valuations are high and not worried about stability or inflation. Bonds and USD bounced with AUDUSD and commodities getting hit. RUSSELL was bashed...down 3.6%...on a red day as Covid worries start to build in US as well. Oxford vaccine queries in US and rollout issues were starting to worry markets. Utilities and Staples were the best sectors while Resource sectors were the worst hit. Despite Gold coming off A$ Gold was higher as AUDUSD fell hard. We just rolled past the 12 month anniversary of the bottom of the pandemic crash. Month and quarter end asset allocation may exaggerate the moves over the week.
Full SUNSET STRIP report with end of day market stats are on the attached link.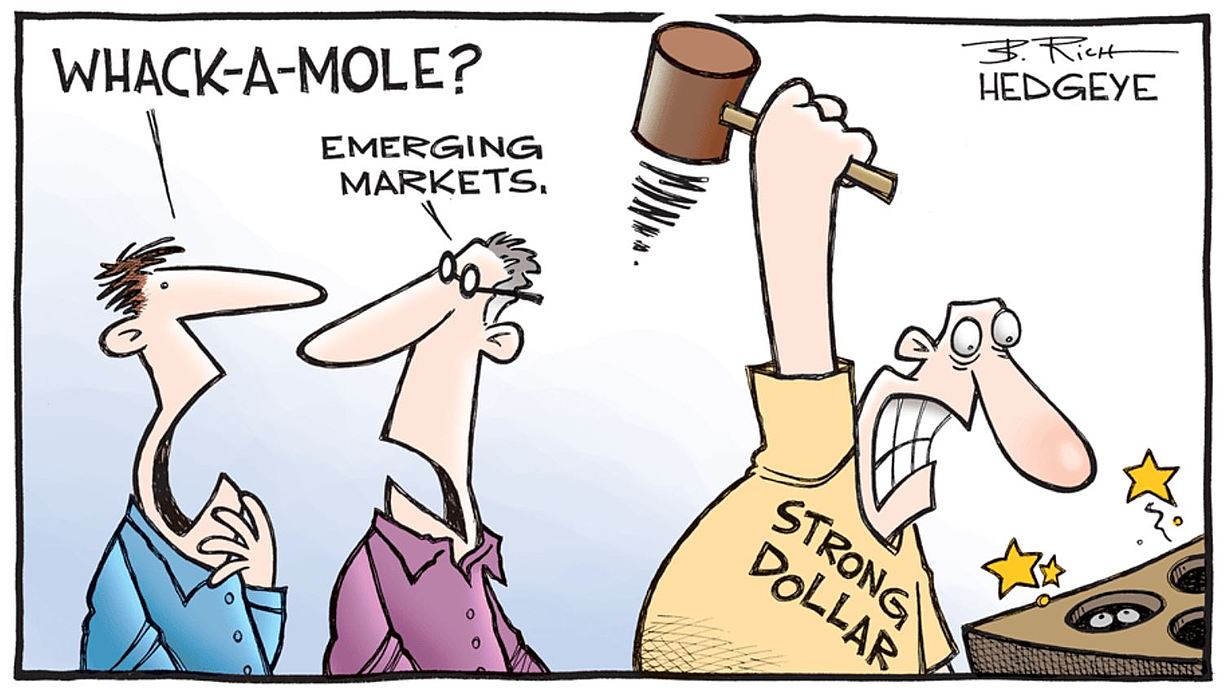 ........
Deep Data Analytics provides this financial advice as an honest and reasonable opinion held at a point in time about an investment's risk profile and merit and the information is provided by the Deep Data Analytics in good faith. The views of the adviser(s) do not necessarily reflect the views of the AFS Licensee. Deep Data Analytics has no obligation to update the opinion unless Deep Data Analytics is currently contracted to provide such an updated opinion. Deep Data Analytics does not warrant the accuracy of any information it sources from others. All statements as to future matters are not guaranteed to be accurate and any statements as to past performance do not represent future performance. Assessment of risk can be subjective. Portfolios of equity investments need to be well diversified and the risk appropriate for the investor. Equity investments in listed or unlisted companies yet to achieve a profit or with an equity value less than $50 million should collectively be a small component of a balanced portfolio, with smaller individual investment sizes than otherwise. Investors are responsible for their own investment decisions, unless a contract stipulates otherwise. Deep Data Analytics does not stand behind the capital value or performance of any investment. Subject to any terms implied by law and which cannot be excluded, Deep Data Analytics shall not be liable for any errors, omissions, defects or misrepresentations in the information (including by reasons of negligence, negligent misstatement or otherwise) or for any loss or damage (whether direct or indirect) suffered by persons who use or rely on the information. If any law prohibits the exclusion of such liability, Deep Data Analytics limits its liability to the re-supply of the Information, provided that such limitation is permitted by law and is fair and reasonable. Copyright © Deep Data Analytics. All rights reserved. This material is proprietary to Deep Data Analytics and may not be disclosed to third parties. Any unauthorized use, duplication or disclosure of this document is prohibited. The content has been approved for distribution by Deep Data Analytics (ABN 67 159 532 213 AFS Representative No. 1282992) which is a corporate approved representative of BR Securities (ABN 92 168 734 530 and holder of AFSL No. 456663). Deep Data Analytics is the business name of ABN 67 159 532 213.