Reflation has the central banks in a yield trap
---
The local market started positive on miners and tech, then faded back to mostly flat before a late pump in banks pushed the market to finish positive. It was another below-par turnover day and that makes two weeks without a solid turnover day. 
We just started a new quarter, but everyone is either away or left early today. It was expected as we are moving into the Easter four-day long weekend. Don't expect much from global markets tonight as everyone will be taking off early for their long weekend too. All the turnover was the on the first and last hour.
Tech and miners were the best sectors while heath care and staples were the laggards. Gold sector has started move on EU inflation data overnight after recent pullbacks on yield recovery. Market was selling gold stocks on yield bounce but ignored the reason for the yield bounce is that inflation is running hot. The ECB was talking tough against the bond market but it was clear that they were defending a ponzi scheme. The bond market can smell fear and they will be back.

Vaccine failure a blame game

Locally, the Federal government is blaming the States after their vaccine rollout has been an abysmal failure. Then again, failure is a pattern well-repeated by the Federal government in every natural disaster, the pandemic is just another cross on a long list of crosses. The vaccine rollout will be now aiming for first shot to be completed by October and the second shot by early 2022. Statistically, we are likely to face new variants that will be immune to the current vaccines by mid-2022. 
Emerging Markets are in a statistical mess as they are not going to be clear of COVID-19 till late 2022. France and parts of Canada are now moving back into lockdown restrictions. COVID-19 is far from over but markets are ignoring it for now. The Federal Government has closed the JobKeeper program as it flags the economy is strong enough to stand without tax. 
The RBA is flagging that economy needs real help and plans to keep stimulus going for years. APRA is running away from the property bubble like it's a pandemic. That's right… we have stimulus going forever for corporates, developers and other big political donors but not for the middle to low-income workers that need it more. Asset bubbles are being used to cover structural problems in the economy. It won't last. It never does. Eventually, the cracks get larger and even more businesses are going to get dragged down because businesses were allowed trade while being insolvent.
Some comments from Alexis Carey article on news.com.au…CreditorWatch CEO Patrick Coghlan said that meant around 3000 businesses are now in the firing line, along with a slew of others that are also likely to be placed into administration in the coming months as a direct result of the pandemic, before the market returns to normal. 
"From a basic arithmetic perspective, we've got around 3000-odd businesses that didn't go into administration that normally would have in a regular trading year, and then on top of that we have businesses that have been affected by COVID that simply won't survive as a result of the conditions they've battled," he said. "And the current Brisbane lockdown is just going to put more pressure on those already affected, so there will be 3000 to 5000 minimum."
The US President has laid out the plans for raising taxes and spending on infrastructure and manufacturing to complete in the new world. It makes sense, as these are the reforms that needed to be made in most western economies. Australia is no different but we do not have the leadership to make this happen. The US corporates are cutting back on capex and upgrading buybacks. Without reform and better tax policy, Western economies are going to fade by thousand cuts. US economy doesn't have a lot of options. US debt on GDP is at a post-WW2 high, while the US Fed balance sheet on GDP is at an all-time high. USD will remain under pressure in the medium term as the real recession recovery cycle plays out over the next few years.
Comments on US market last close… 
US market had quarter-end pump and late profit-taking to finish a positive day. RUSSELL leads with +1.7%, NASDAQ +1.5%, S&P +0.4% and DOW -0.3%. Bond yields are higher after EU inflation keeps marching higher. USD ticked lower and Gold popped back up hard. Oil is down on demand worries while Copper ticked up. EU markets were in the red with ECB saying they will defend against the bond market but it sounded desperate and the argument was lacking in logic in a lost cause. Everyone is waiting for the infrastructure and manufacturing plan (i.e. the new tax and spend plan). We have now finished the quarter and risk is starting to overwhelm return in the short term for US investors.
Full SUNSET STRIP report with end of day market stats are on the attached link.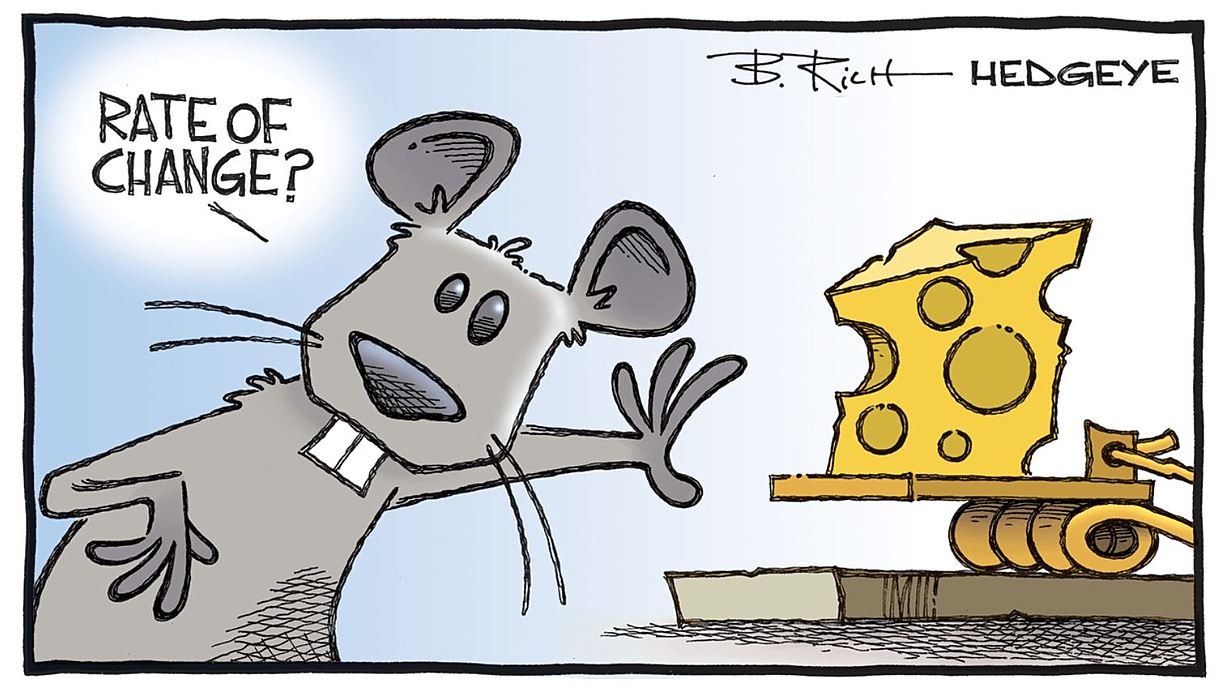 ........
Deep Data Analytics provides this financial advice as an honest and reasonable opinion held at a point in time about an investment's risk profile and merit and the information is provided by the Deep Data Analytics in good faith. The views of the adviser(s) do not necessarily reflect the views of the AFS Licensee. Deep Data Analytics has no obligation to update the opinion unless Deep Data Analytics is currently contracted to provide such an updated opinion. Deep Data Analytics does not warrant the accuracy of any information it sources from others. All statements as to future matters are not guaranteed to be accurate and any statements as to past performance do not represent future performance. Assessment of risk can be subjective. Portfolios of equity investments need to be well diversified and the risk appropriate for the investor. Equity investments in listed or unlisted companies yet to achieve a profit or with an equity value less than $50 million should collectively be a small component of a balanced portfolio, with smaller individual investment sizes than otherwise. Investors are responsible for their own investment decisions, unless a contract stipulates otherwise. Deep Data Analytics does not stand behind the capital value or performance of any investment. Subject to any terms implied by law and which cannot be excluded, Deep Data Analytics shall not be liable for any errors, omissions, defects or misrepresentations in the information (including by reasons of negligence, negligent misstatement or otherwise) or for any loss or damage (whether direct or indirect) suffered by persons who use or rely on the information. If any law prohibits the exclusion of such liability, Deep Data Analytics limits its liability to the re-supply of the Information, provided that such limitation is permitted by law and is fair and reasonable. Copyright © Deep Data Analytics. All rights reserved. This material is proprietary to Deep Data Analytics and may not be disclosed to third parties. Any unauthorized use, duplication or disclosure of this document is prohibited. The content has been approved for distribution by Deep Data Analytics (ABN 67 159 532 213 AFS Representative No. 1282992) which is a corporate approved representative of BR Securities (ABN 92 168 734 530 and holder of AFSL No. 456663). Deep Data Analytics is the business name of ABN 67 159 532 213.