Relaxation of responsible lending rules and initial thoughts on implications
---
Since the reports emerged in the media that Responsible Lending laws relating to the banks are likely to be relaxed, we have spent some time talking to various stakeholders (including the major banks) to better understand the implications.
Overall, post our discussions our initial read is that investors and analysts need to curb their enthusiasm. The immediate reaction from the market (beside the share price re-rating) was that this will boost credit growth and there are immediate opportunities to take out costs. Both are unlikely in the immediate future, in our view, and therefore expectations of analysts' earnings upgrades may be a little premature. First and foremost, the banks (risk and credit) are still working through the details on what the announcement means for their operations.
APRA is the one to focus on. The other point worth highlighting is that it is the APRA serviceability requirements which have been a more binding constraint on the banks than ASIC rules. Recall APRA (Australian Prudential Regulation Authority) macro-prudential measures started to come in early 2015 because the RBA/APRA were worried about a housing bubble and wanted to tighten credit flow:
1. December 2014. APRA announced measures to reinforce sound lending practices by financial institutions in Australia, with investment lending the main focus. Specifically: (a) Supervisory actions may be warranted where APRA sees large volumes to high-risk lending – high loan-to-income ratios, high loan-to-valuation ratios, interest-only loans to owner-occupiers and long-term loans. (b) Applying 10% growth threshold on property investor loans. (c) Loans to new borrowers should include minimum serviceability tests – including an interest rate buffer of 2% above loan rate, with minimum assessment rate of 7%.
2. March 2017. Further measures announced, specifically: (a) limit new interest-only loans to 30% of total new residential mortgage lending (including strict limits of interest only lending at loan-to-value ratios (LVRs) above 80%). (b) Manage lending to investors to remain comfortably below 10% growth limit. (c) Ensure serviceability metrics are set at appropriate levels. (d) Restrain lending growth to higher risk segments.
3. April 2018. APRA removed the 10% growth limit on property investors and instead expects banks to impose internal limits on high debt-to-income levels and debt-to-income levels for individual borrowers.
4. July 2019. APRA confirmed its updated guidance on residential mortgage lending will no longer expect them to assess home loan applications using a minimum interest rate of at least 7 per cent. Common industry practice has been to use a rate of 7.25 per cent. Instead, ADIs will be able to review and set their own minimum interest rate floor for use in serviceability assessments and utilise a revised interest rate buffer of at least 2.5 per cent over the loan's interest rate.
Will APRA shift its restrictions? At this stage there are no such expectations and if it does happen it is likely to be at the margin. Whether APRA starts feeling the pressure to ease their restrictions given the government's focus on kick starting the economy and credit flow will be interesting. At this stage, house prices are still holding up despite the pandemic (so clearly credit is still getting through) and therefore APRA may play the wait & see game.
The banks jumped on the news, with NAB, WBC and ANZ seeing the largest gains. This is because they had been sold off more than CBA. They have since settled lower.
Some thoughts for consideration:
(1) Share price re-rating. Firstly, the banks rally post the announcement probably had elements of a "blow-off" rally given the depressed levels banks' share prices have been trading at and starvation of good news flow in recent periods. So, the news was a welcome change. There were also likely elements of some investors jumping on thinking an earnings upgrade cycle could be on the cards. We are a little caution here.
(2) Does the outlook for top line growth improve? Investors expect credit growth to accelerate and therefore brokers are likely to upgrade their numbers. Firstly, there is still a fair bit of detail which needs to be worked through before banks can fully appreciate what the changes mean for their businesses. Most stakeholders do not believe there will be an immediate impact on lending growth rates from the announcement, and that the media hype around this "kicking off credit growth" is somewhat unwarranted. Overall, demand remains soft. Further, the rules didn't stop the flow of credit completely, it made it a little bit harder and the process difficult. This latest announcement isn't going to lead to a fundamental shift in this. Further, the banks are unlikely to significantly change existing detailed processes they have implemented.
(3) Does this mean costs can be removed? Investors expect with easing restrictions, there will be opportunity for the banks to remove costs immediately. This is unlikely to be meaningful at this stage. There have been suggestions with the relaxing of rules and more responsibility placed back on the applicant, there may be further opportunities to automate the process. Again, the feedback we get is that there already has been a lot of automation to the process. Further, there is only so much the banks need to go into from a verification of documents/information perspective. It doesn't appear to us that there are significant levels of verification layers which can now be removed. Overall, whilst there can always be further improvements, nothing has been called out which will immediately move the dial on costs as a result of this announcement.
(4) Responsible lending. Responsible lending is a two-part process – banks (conduct proper due diligence) and applicants (honest on application and understand their ability to repay the loan). The banks must still conduct a thorough due diligence on the applicant and processes post the Royal Commission have been improved. It is difficult to see the banks significantly rolling back these rules to lend to borrowers who cannot repay. From a branding perspective as well, the banks are hardly in a position to have a raft of new examples emerge of borrowers losing everything because the big banks provided funds they could not repay. We believe the banks are still going to be cautious on this front.
(5) NIMs. Key drivers of Net Interest Margins (NIM) remain under pressure, such as product mix and low interest rates. RBA is expected to cut rates again, so these pressures aren't abating anytime soon.
Whilst we have presented a cautious view above, on balance the announcement is a positive for the major banks. One could argue the pendulum had swung too far on responsible lending and the responsibility placed on the banks versus the applicants. It is a positive for the banks that the borrower will have to take more responsibility for the information they are provided. Further, the banks believe this will help level the playing field, as the interpretation and implementation of the Responsible Lending rules varied meaningfully among the banks (i.e. some players running more stringent analysis than others). However, whether we are off to the races with credit growth and meaningful changes to the cost line as a result, we are cautious on this front. 
........
PLEASE NOTE - The content above is general in terms and does not take into account your objectives, financial situation or needs. You should always consider your unique personal circumstances and seek professional paid advice before making investment decisions. Past Performance is not an indication of future outcomes. This document is provided by Banyantree Investment Group (ACN 611 390 615; AFSL 486279) ("Banyantree"). The material in this document may contain general advice or recommendations which, while believed to be accurate at the time of publication, are not appropriate for all persons or accounts. This document does not purport to contain all the information that a prospective investor may require.  The material contained in this document does not take into consideration an investor's objectives, financial situation or needs. Before acting on the advice, investors should consider the appropriateness of the advice, having regard to the investor's objectives, financial situation and needs. The material contained in this document is for sales purposes. The material contained in this document is for information purposes only and is not an offer, solicitation or recommendation with respect to the subscription for, purchase or sale of securities or financial products and neither or anything in it shall form the basis of any contract or commitment. This document should not be regarded by recipients as a substitute for the exercise of their own judgement and recipients should seek independent advice.The material in this document has been obtained from sources believed to be true but neither Banyantree nor its associates make any recommendation or warranty concerning the accuracy, or reliability or completeness of the information or the performance of the companies referred to in this document. Past performance is not indicative of future performance. Any opinions and or recommendations expressed in this material are subject to change without notice and Banyantree is not under any obligation to update or keep current the information contained herein. References made to third parties are based on information believed to be reliable but are not guaranteed as being accurate.Banyantree and its respective officers may have an interest in the securities or derivatives of any entities referred to in this material. Banyantree does, and seeks to do, business with companies that are the subject of its research reports. The analyst(s) hereby certify that all the views expressed in this report accurately reflect their personal views about the subject investment theme and/or company securities.Although every attempt has been made to verify the accuracy of the information contained in the document, liability for any errors or omissions (except any statutory liability which cannot be excluded) is specifically excluded by Banyantree, its associates, officers, directors, employees and agents.  Except for any liability which cannot be excluded, Banyantree, its directors, employees and agents accept no liability or responsibility for any loss or damage of any kind, direct or indirect, arising out of the use of all or any part of this material.  Recipients of this document agree in advance that Banyantree is not liable to recipients in any matters whatsoever otherwise recipients should disregard, destroy or delete this document. All information is correct at the time of publication. Banyantree does not guarantee reliability and accuracy of the material contained in this document and is not liable for any unintentional errors in the document.The securities of any company(ies) mentioned in this document may not be eligible for sale in all jurisdictions or to all categories of investors. This document is provided to the recipient only and is not to be distributed to third parties without the prior consent of Banyantree.
---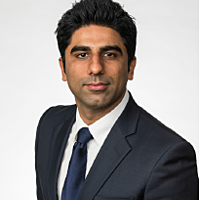 Investment Manager / Director
Banyantree Investment Group
Investment Manager and Director at Banyantree Investment Group, with responsibilities across equity and multi-asset strategies. Zach has over twelve years' experience including portfolio management and sell-side investment research.
Expertise