Resonance Health - MRI for the masses
---
In December 2016 NDF Research initiated coverage on Resonance Health (ASX: RHT), a Perth-based company which developed the world's first non-invasive diagnostic for iron overload, an MRI-based test called FerriScan. This test, which gained both CE Mark and FDA approval in January 2005, has been the basis of a small but growing business for Resonance currently worth A$2.0-2.5m p.a. in revenue. A subsequent MRI-based product, called HepaFat-Scan, for the measurement of the liver fat fraction, gained FDA approval in December 2013 and CE Mark in July 2014. Resonance continues to work on new MRI-based diagnostics.
This morning NDF Research published an update note on Resonance Health where we look at the company's recent breakthrough regarding automation of its MRI tests. Resonance announced on 14 June 2017 that it had developed 'a machine learned artificial intelligence prototype for a low-cost test to measure liver iron concentration'. This is potential very important because FerriScan is widely regarded as the most accurate measure of Liver Iron Concentration in the world, being highly useful in managing a range of conditions from hemochromatosis to thalassemia to sickle cell disease. An automated FerriScan, which we have called 'FerriScan 2.0', has the potential to markedly lower the cost of the FerriScan diagnostic and thereby unlock new market opportunities, most notably in developing countries where there is a critical need for a robust diagnostic. We value Resonance at 7.6 cents per share base case and 14.5 cents per share optimistic case. Our target price of 11 cents per share sits at the midpoint of our DCF range.
You can download a copy of NDF Research's update report on Resonance Health by clicking here or visiting ndfresearch.com. We commend the update report to you. Our initiation report from December 2016 is available here.
---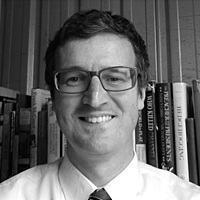 Founder and Senior Analyst
Pitt Street Research and NDF Research
I am an equity research professional who worked in stockbroking from 2001 to 2015. After 15 months doing investor relations I returned to equity research with the founding of NDF Research. With Marc Kennis I founded Pitt Street Research in July 2018.