Resonance Health - World-leading MRI diagnostics
---
Last week NDF Research initiated coverage on Resonance Health, a Perth-based company which over a decade ago developed the world's first non-invasive diagnostic for iron overload, an MRI-based test called FerriScan. This test, approved in the US and Europe since 2005, has been the basis of a small but growing business for Resonance currently worth A$2.0-2.5m p.a. in revenue. A subsequent MRI-based product, called HepaFat-Scan, for the measurement of the liver fat fraction, gained FDA approval in December 2013 and CE Mark in July 2014 and Resonance continues to work on groundbreaking new MRI-based diagnostics. Resonance currently has a market capitalisation of only ~A$10m. We believe this is because the full potential of FerriScan has yet to be realised as a result of reimbursement challenges. That said, we also believe that Resonance is currently undervalued and that with increased usage and potential reimbursement wins for FerriScan, increased awareness and uptake of HepaFat-Scan, and the introduction of new products, there is potential for the market to re-rate the company over time. To read our initiation report on Resonance Health visit ndfresearch.com/latest-research.html.
---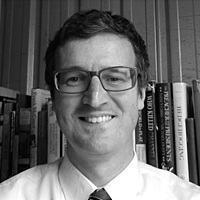 Founder and Senior Analyst
Pitt Street Research and NDF Research
I am an equity research professional who worked in stockbroking from 2001 to 2015. After 15 months doing investor relations I returned to equity research with the founding of NDF Research. With Marc Kennis I founded Pitt Street Research in July 2018.