Result of the week: Boral Limited
---
Boral Limited's half-year result to 31 December 2016 saw profits improve 12% on the back of improved earnings in its US and Asian divisions. Earnings growth was driven by the continued improvements in the US (due to housing) and the USG Boral division, a joint venture (JV) with USG Corp.
The JV's earnings before interest and taxes was up around 28% due to growth in Korea and Australia from the strong housing markets, continued penetration of premium Sheetrock products and cost reduction benefits. The company announced an AUD 0.12 interim dividend, up from AUD 0.11 in the previous corresponding period.
The company retained its outlook for the fiscal year through June, projecting higher earnings than in the year-earlier period. The catalysts include the strength in Australian infrastructure spending, continued improvement in the US construction market. The Headwaters Inc. acquisition should also offer additional upside.
Our investment thesis towards the stock hasn't changed and the stock remains attractively valued. We expect the company to deliver robust earnings growth in the medium term on the back of the buoyant construction sector and the acquisition.
Contributed by Nikko Asset Management:   (VIEW LINK)
---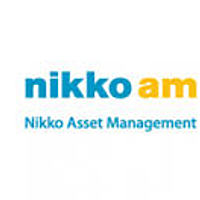 Nikko Asset Management is one of Asia's largest asset managers, providing high-conviction, active fund management across a range of Equity, Fixed Income, Multi-Asset and Alternative strategies. In April 2021, Yarra Capital Management acquired...
Expertise