Rex out to prove it's no dog
---
Plus, Liontown's results fuel hopes it may be Chalice Mark II and Bellevue's imminent feasibility study set to reveal 'a moving feast to the upside'.
Rex Mineral's chief executive Richard Laufmann reckons we're in a new commodities super cycle, with copper in particular to benefit.
He is a big fella whose collection of motorcycles includes a Harley-Davidson, so there will be no disagreement here with his call.
Besides, the price performance of copper since mid-2020 has been nothing short of spectacular.
The red metal averaged $US2.66/lb in the first six months of last year but has since charged 38% higher to $US3.66/lb, or about 60% above its March 2020 lows.
Laufmann says the reason for copper's rise is simple enough – its supply/demand fundamentals have entered "oh dear" territory in a world more intent than ever on decarbonisation through electrification.
"Where we sit today, we have limited supply, a very slow supply response (it takes decades to approve mines), and we have growing demand. That equals oh dear."
Deutsche captured that sentiment in a recent deep dive into copper's supply/demand outlook.
It now expects the market to remain in deficit for the next three years (versus its previous forecast of a supply-led surplus in 2022/23).
"Project-driven supply growth could push the market into a small surplus in late 2023 and 2024 before it enters a more sustained, structural deficit from 2025," Deutsche penned.
It has to be said that the current price is well ahead of forecasts by Deutsche and other leading forecasters. In the case of Deutsche, its upgraded 2021 forecast was for $US3.56/lb in 2021, and $US3.31/b in 2023.
Nothing wrong with that. Afterall, how long have we been living with long-range iron ore price forecasts some 50% below the current spot price?
Rex/Hillside:
Now Laufmann didn't park up the Harley to talk about copper's oh dear moment for fun. He wants to see some of the massive gains posted by the go-to copper stocks on the ASX – OZ Minerals and Sandfire – flowing across to Rex (ASX:RXM).
There is no doubt about Rex's copper credentials, which come from its shovel-ready Hillside copper-gold project on South Australia's Yorke peninsula. It is a 2 million tonne copper and 1.4Moz gold resource, originally discovered in 2008.
A feasibility study into a "stage one" $410m development, based on a reserve that amounts to 25% of the resource, envisaged base case annual production of 35,000tpa of copper and 24,000 ounces of gold annually at an AISC of $US1.60/lb copper (after by-products).
It has got to be financed but with copper and gold prices now comfortably ahead of Rex's base case assumptions, it has be assumed that Hillside's day in the sun is not far off. Its shovel ready status (pending finance), its access to existing infrastructure, and its SA location, certainly help.
The funny thing though with Rex and its $80m market cap (21c a share) is that it is actually a two-steak-knives job, not unlike Laufmann's loyalty split between Harleys and antique Nortons.
In Rex's case, the split is between Hillside and Rex's 2m ounce and growing gold footprint in Nevada, picked up last year.
It could be argued that Rex's current cap is covered by Hillside, and that there is now nothing in the share price for Nevada, or vice versa.
Liontown:
Apart from copper, the ASX lithium space in recent weeks has lent weight to Laufmann's commodities super-cycle theory.
Lithium prices have not taken off like copper but there is clearly an expectation they will judging by the spectacular share price performance of the leading ASX producers and developers.
Liontown (LTR) is among the developers that have been swept higher. Since its last mention here on December 4, the stock has virtually doubled to 44c.
That gives it a $746m market cap as it works towards delivering a definitive feasibility study into its world-class Kathleen Valley lithium project in WA.
Having said that, it was a wonder that Liontown was not swept higher still this week on the strength of super-encouraging initial results from its maiden drilling program at its Moora copper-gold-PGE-nickel prospect in WA.
It is unusual for a wide-spaced aircore drilling program which is essentially reconnaissance in nature to return ore grade-type results. But initial assays from the program – there is a bunch more assay results to come - at Moora did just that.
Results reported included shallow hits of copper and gold mineralisation, with a standout hit (so early in the exploration program) of 10m at 1.9% copper from 32m, including 4m at 2.5% copper from 36m. A gold hit of 12m at 0.5g/t from 12m was also reported.
The market nevertheless yawned. It presumably wants to see the full batch of assay results now in the lab and those that will follow as the AC program is completed. The absence of nickel ore-type results probably didn't help either.
The lack of a share price kicker in response to the initial results was nevertheless a surprise given as mentioned here on December 4, Moora is in the same geological terrane as the Julimar PGE-nickel-copper-cobalt-gold discovery some 95km to the south by another company from the Tim Goyder stable, Chalice.
Chalice was a 20c stock for a $60m market cap before the Julimar discovery in March. Yesterday it closed at $4.76 for a market cap of $1.55 billion, a reflection of the market's belief that a new province is the making.
The copper and gold hits reported by Liontown at Moora were associated with elevated nickel and PGE readings.
So there is the same metal association, in similar host rocks, as is the case down at Julimar, remembering that results from Julimar have been swinging back and forth between PGE nickel, nickel and copper.
Time will tell if Moora is another Julimar-type discovery. In the meantime, Liontown managing director David Richards is not sweating on Moora's Julimar-like credentials.
"I am not going to get bogged down worried by geological models. I will find the orebody first and if it looks like another Julimar, so be it," Richards said.
"But to get this set of results in our first program has exceeded our expectations."
Bellevue:
Like the rest of the leading ASX gold stocks, Bellevue (BGL) has been doing it tough on the share price front in response to gold giving up on record levels.
But unlike most of the others, Bellevue has a likely valuation-changing event coming up – the release of a feasibility study into an initial development of its namesake and high-grade mine gold mine WA.
Bellevue has said the study is almost complete and is set for release in the current quarter. Importantly, the study is based on the current 1Moz indicated resource grading 11.4g/t from the overall – and growing – resource of 2.4m ounces at 10g/t.
So while the study will give the market – and potential takeover bidders with regional mills - a feel for the production potential of a mine development and its costs, the mine's story really is a moving feast to the upside.
And that's just where a gold stock wants to be in the absence of higher gold prices doing the easy work for them. Bellevue last traded at $1.07. 
---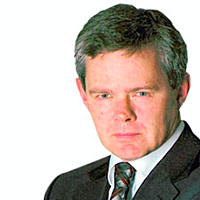 Principal
Independent Journalist
One of Australia's leading business journalists, Barry FitzGerald, highlights the issues, opportunities and challenges for small and mid-cap resources stocks, and most recently penned his column for The Australian newspaper.
Expertise