Rimfire Pacific - Multi metal prospectivity in one project
---
Rimfire Pacific is a Company that has been operating in the Fifield region of New South Wales for some time now with the primary focus on arc-related copper and gold mineralisation. The original focus was on platinum, with the Company's tenements hosting the historic Fifield deep lead and shallow hard rock operations, which produced some 20,000oz of platinum and 6,200oz of gold from the 1880s.
However, this was overtaken by the discovery of the 126koz gold and 7.9Moz Sorpresa deposit, which has confirmed the potential of the Fifield Project for arc-related gold and copper-gold mineralisation, like that found throughout the rest of the world-class Macquarie Arc mineralised province – notable operations in the Arc include Newcrest's Cadia complex, the North Parkes operation of CMOC/Sumitomo and Evolution's Lake Cowal gold mine.
In addition to Sorpresa work at Fifield has defined many other gold and copper prospects that confirm the prospectivity of the Project, that is located on the underexplored western margin of the Arc. The underexplored nature is due in part to a thin veneer of younger cover, that masked the underlying geology and mineralisation from historic prospecting, but which is no impediment to modern exploration.
The quality and potential of the Project was considered sufficient to attract TSX and NYSE listed NewGold in on an earn-in deal, with NewGold targeting the discovery of at least 4Moz of gold. Work completed through 2017 delineated several quality prospects, with this only ending with NewGold's strategic move out of Australia (which also involved the sale of the Peak Gold Mine to Aurelia).
In addition to the copper and gold potential, and highlighting the diversified prospectivity of the contiguous tenement package, the Project hosts intrusive complexes of the Fifield Igneous Province, similar to those hosting the lateritic Co-Ni-Sc-Pt mineralisation that is the target of work by several companies including Robert Friedland's CleanTeq Holdings, Australian Mines, Platina Resources, Hylea Metals and TSX listed Scandium International Mining Corp.
Recent drilling by Rimfire at the Avondale and Tout East laterite prospects has returned very promising results for the full suite of elements (Co, Mi, Sc and Pt) as are seen in the other projects in the region, with these results presented in the Company's releases of May 2 and 3. 
To read our report on Rimfire please follow the link below.
---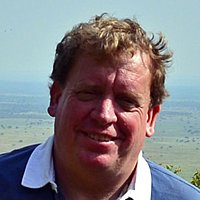 Senior Analyst
Independent Investment Research
Mark is a Senior Resources Analyst for Independent Investment Research, with a focus on junior and mid-cap listed resources stocks. With over 10 years as an analyst, following on from 17 years as a geologist, he has a good insight into the sector.
Expertise