Ringing opportunity: Morgan Stanley Wealth Management's top picks for the Australian market
---
The recent US yield curve inversion and Morgan Stanley cycle analysis both show that we are entering the later stages of the current US economic cycle. Although the prospect of a recession is relatively low for the next 12 months, we believe the risks are rising on a 24+ month horizon.

While this environment should bode well for a more defensive asset allocation positioning, we also note that equity markets tend to peak more than 12 months after a yield curve inversion and continue to post solid returns during the immediate aftermath.
In a client note released today, our team will analyse three of the best local opportunities in this global growth slowdown environment.
Bullish on Australia
Australia continues to be our preferred equity market on the back of i) better growth outlook versus most developed markets, ii) a more accommodative RBA, iii) defensive quality attributes, iv) positive index skew to the materials and financials sectors and finally - v) reasonable valuations with an attractive dividend yield.
Below is one ETF and two ASX listed shares that offer exposure to some of Australia's favourable characteristics.
Vanguard Australian Shares High Yield ETF (ASX: VHY)
This ETF seeks exposure to the ASX listed stocks with the highest 12 month forward dividend yields, according to IBES broker consensus forecasts. The index starts with the members of the FTSE Australia 200 Index, excluding REITs and foreign owned companies. The underlying index is then refined to those securities which meet the requirements to be considered 'high dividend' paying companies.
VHY is our preferred ETF in this category as it is the largest and most liquid ETF with strong performance and a low management fee.
Telstra (ASX:TLS)
After five years of falling EBITDA, the first half results delivered on the promise of a return to organic EBITDA and EPS growth. The company's organic EBITDA grew +5.1% in 1HFY22 compared to the prior corresponding period.
The three main drivers of this turning point were:
an end (almost) of the multi-year NBN rollout, which has substantially impacted fixed-line earnings
significant ongoing cost-cutting and headcount reductions; and
a return to positive mobile ARPU and mobile EBITDA growth.
Morgan Stanley's base case assumption is for an ARPU increase of 2% per annum for the next three years to A$52/pm in FY24E, although it may not reach its previous high watermark until the end of FY31. Altogether, the return to positive EBITDA growth, mobile topline strength and higher margins boost confidence in the sustainability of Telstra's dividend, which represents a yield of 4% with the potential to rise over time.
Spark New Zealand (ASX:SPK)
We also like Telstra's Kiwi counterpart Spark. The stock trades ~1x EV/EBITDA multiple point higher than Telstra, but offers a very secure dividend and higher yield than its counterpart.
Recent first half results featured a stronger than expected +5% mobile ARPU increase and positive EBITDA growth, providing confidence in full-year distributions and yield. The yield is the highest in Morgan Stanley's Australia/NZ telecommunication coverage universe and equal to some of the major banks.
The risk profile around SPK's yield is also lower, given the stock's earnings outlook is more secure. 
In addition, there could potentially be dividend upside if the company is able to sell a portion of the mobile towers for an attractive price. 
Specialist advice from Morgan Stanley
Morgan Stanley Australia focuses on providing individuals and institutions with specialist strategic advice and then helping implement these strategies through superior investment execution. For more of my insights, click the follow button below. 
---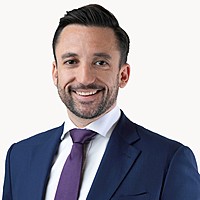 Head of Wealth Management Research
Morgan Stanley Wealth Management
Alexandre is the Head of Research and Investment Strategy for Morgan Stanley Wealth Management Australia. Since arriving at Morgan Stanley, he has developed Wealth Management's multi-asset investment approach which was recognized by the Institute...
Expertise