Roman Kings hold Leonora gold
---
Western Australia is one of the world's global mining powerhouses, and one of the top gold producers. Within Western Australia, the Leonora-Leinster-Laverton region is a major gold producing district, with several operations with mills that potentially have spare capacity for toll treating or similar arrangements.
Enter Roman Kings, which is in the process of back door listing on the ASX through Wakenby Limited (WAK:ASX), in which the experienced management team has assembled a portfolio of prospective grassroots to advanced gold projects (including Crawford, with a resource of 104,000oz that is open in all directions) in this prolific district . Part of the reason for selecting the area is the possible access to mills for third party treatment, which can significantly cut costs for any potential operation. In addition, third party treatment can make otherwise uneconomic deposits viable, with the decreased capital requirements.
With a strong Australian denominated gold price (which we expect to see continue for the foreseeable future), recent times have seen a re-emergence of active gold exploration in Western Australia (in conjunction with a number of successful new floats), with this leading to a number of new discoveries; some of Roman Kings' properties have had little or no modern exploration, however a revisit of the available data has highlighted the prospectivity and potential of these to host gold mineralisation.
To read our report on Roman Kings please follow the link below.
---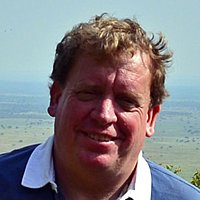 Senior Analyst
Independent Investment Research
Mark is a Senior Resources Analyst for Independent Investment Research, with a focus on junior and mid-cap listed resources stocks. With over 10 years as an analyst, following on from 17 years as a geologist, he has a good insight into the sector.
Expertise