Ron Temple: 30-40% chance of recession, but these asset classes can still outperform
---
Investing was an easy gig last year. Governments were drunk on fiscal spending, central banks were working overtime printing money, and rates were at zero.

"From February 2020 to the end of 2021, the four largest central banks in the world added US$11.7 trillion of assets to their balance sheets," said Ronald Temple, managing director, co-head of multi-asset and head of US Equity at Lazard Asset Management, at yesterday's Morningstar Investment Conference.
"That's the equivalent of US$625 million in assets every hour of every day."
Ecstasy for equities.
But as we've seen, the higher the rise, the further the fall. The S&P 500 is down 14.5% year to date; the sum effect of inflation, supply chain bottlenecks, and a war in eastern Europe that straddles one of the world's primary energy and food thoroughfares.
Yet recession isn't a foregone conclusion. Temple puts the chance of recession through the middle of 2024 at 30-40%, with the caveat that most of any error in his forecast would be to the downside. Meanwhile, despite the headline inflation we see today, he expects see inflation average 3-3.5% over the next 3-5 years, starting in 2023. 
The sweet spot
Temple conceptualises equities in terms of duration of cashflows.
At one end are short-duration, deep value cyclical cashflow companies, with short term inflated earnings. At the other end are speculative growth companies which might not turn a profit in up to a decade.
"I don't like either end of that barbell," says Temple.
"The problem with deep value cyclical, if there's a 30-40% chance of recession in the next two years, do I want to be in companies that have the greatest near-term downside? Probably not. But If I'm in an environment where there is still upside on interest rates, speculative growth companies are also not a terribly safe place to be."
The sweet spot might be right in the middle - Quality Value and Quality Growth companies, which have sustained high returns on invested capital.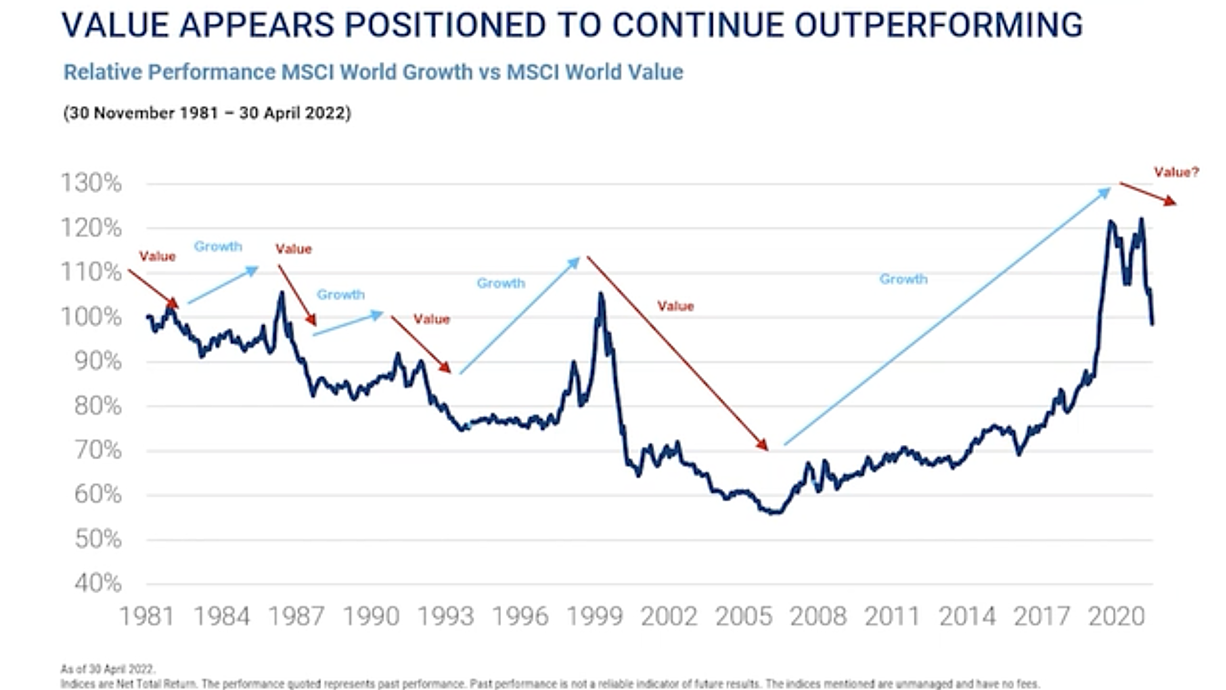 What's the difference between these two categories?
"Quality value might not be able to reinvest all of their capital generation in growth without depressing their future returns," Temple said.
He points to Consumer Staples as a good example of Quality Value, where excess capital generated above what is needed to achieve top line growth can be returned to investors in the form of dividends or share buy-backs. 
Quality Growth companies, on the other hand, have large addressable markets that can be chased by redeploying capital.  
History rhymes
If inflation of between 3% and 3.5% plays out, as Temple predicts, it might be worth looking at what equities did between the tech crash of the late 90s and the GFC, from 1999-2009, when equity valuations started from a high base and inflation averaged 2.7%.
The market was anaemic through this decade - 1% per annum growth in the S&P 500. 
"Owning the market for that decade wasn't the cheap option, it was the expensive option."  
But there was still the chance to generate alpha through strategic asset allocation. 
The share of market capitalisation for the tech industry deflated from 25.3% to 14.9%, while sectors like energy and consumer staples grew from 5-13.2% and 6.5-11.2% respectively.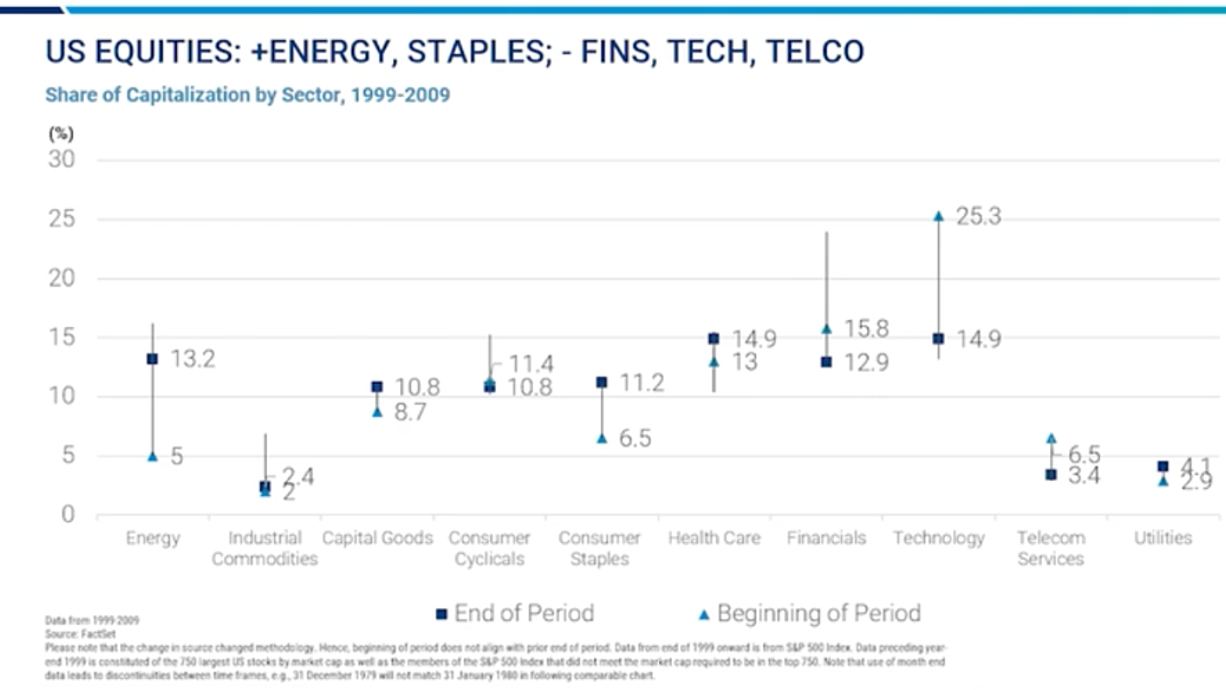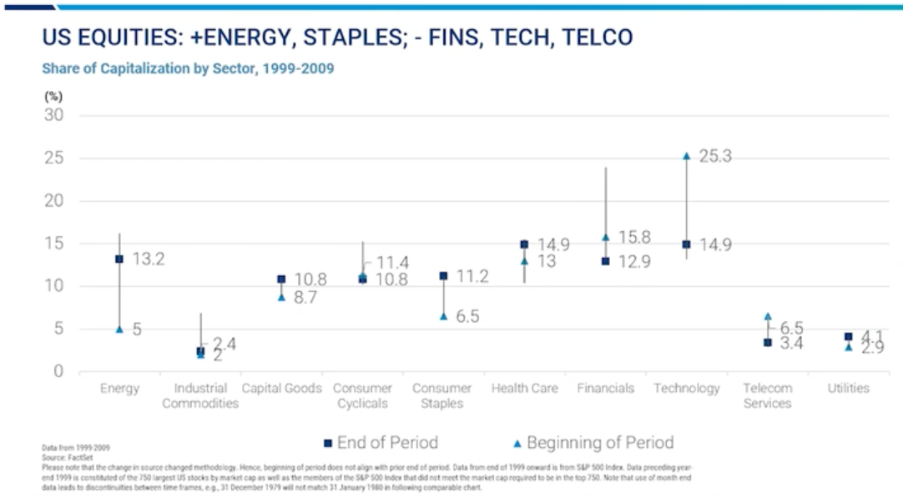 Never miss an insight
If you're not an existing Livewire subscriber you can sign up to get free access to investment ideas and strategies from Australia's leading investors.
And you can follow my profile to stay up to date with other wires as they're published – don't forget to give them a "like".
---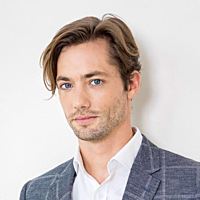 Content Editor
Livewire Markets
David is a content editor at Livewire Markets. He currently hosts The Rules of Investing, a half our podcast where he sits down with leading experts across equities, fixed income and macro.
Expertise