Safran – earnings leadership as secular tailwinds deliver
---
Safran (SAF FP; €60B Market Cap) is a world leader in production and maintenance of aeronautical engines and equipment. Its 50/50 joint venture with GE, CFM, builds the leading narrow-body Aircraft engine, the CFM56. This CFM56 fleet of engines recently established a new world record by becoming the first aircraft engine family in aviation history to achieve one billion engine flight hours. 
Why does this matter? There has been a strong and persistent ~5% p.a. growth in airline travel globally driving an expanding fleet of aeroplanes powering this travel. The CFM JV's CFM56 engine has ~50% market share of all engines in service today and these engines must be serviced, given safety requirements and regulations, at regular intervals. This is driving a persistent compounding growth of 7-10% p.a. in the civil aircraft aftermarket, which provides Safran with a very dependable, almost annuity-like, revenue business is selling spare parts and servicing work.


Safran's strengthening relationship with the airlines flying aeroplanes propelled by its engines is further leveraged through its other operations. Here it is a leading supplier of aircraft equipment and interiors. It is winning major new contracts for items like Business Class seats and leading edge entertainment systems on aircraft, allowing airlines to differentiate their in-flight experience.


In 1H19 results released in September, Safran's Propulsion business saw 19% organic revenue growth due to both strong shipments of engines and over 10% underlying growth in the civil aftermarket. Overall Safran grew revenues organically by 14% (27% including the Zodiac interiors acquisition and FX benefits). Margins expanded 100bp and management raised its expectation for 2019 profitability and sales growth leading to around 5% increases in earnings expectations with only half the year left to complete. Its operating profits should grow comfortably above 20% this year and continue to grow strongly in the years ahead. These results are very supportive of our investment case for the holding.


In addition, SAF's large research and development spend (over €1Bn annually) ensures it continues to supply significant share of engines and equipment for new aeroplanes and is leading the way in developing more fuel efficient and ultimately hybrid powered engines. As carbon intensity and emissions from air travel come under increasing scrutiny, we expect Safran to benefit as old aircraft are retired and replaced by its more efficient new engines.
Want to learn more?
As a boutique, active, core equities investment manager, our aim is simple and effective: to identify opportunities across market cycles and invest in quality, undervalued companies with underestimated forward earnings expectations. Find out more
---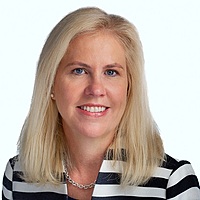 Portfolio Manager
Alphinity Investment Management
Nikki is a Global Portfolio Manager of Alphinity Investment Management. Her focus is on the Consumer Discretionary and Industrials sectors, as well as portfolio management oversight. Nikki was previously Portfolio Manager and Head of Research at...
Expertise