Sales momentum builds for CSG
---
Reported sales to new and existing corporates grew nicely during the period, pointing to solid demand for specialist equipment as well as small ticket IT and telephony items. Sales momentum into local universities continues to be positive and confirms the cross-selling model is working. Management guidance speaks to 2016 revenue growth of around 14% and for EBITDA to achieve at least this level of growth. The balance sheet is net cash ($25m) and a number of potential acquisitions have apparently been identified.
Some concern at last months move by Chairman, Tom Cowan (also a 7% shareholder by association), to step back to non-executive director appear overplayed. A recent partial share sale by members of the management team has also received mixed blessings from the sharemarket.
We believe the investment thesis for CSG remains intact and the recent share price weakness affords investors a set-up that is unlikely to persist.
---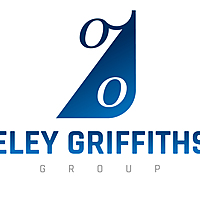 Eley Griffiths Group is an independent fund manager specialising in listed Australian small companies. Our investment team has been uncovering hidden opportunities in small caps since 2003.
Expertise