Santos Full Year Result - STO losses ease on cost cutting & higher production
---
Santos (STO) has reported a full year net loss of US$1.05 billion - almost halving the loss in the previous corresponding period (pcp) of US$1.9 billion. The result was in line with expectations and was driven by previously announced impairment charges totalling $1.56 billion, including the $US 1.1 billion charge relating to the Gladstone LNG (GLNG) project. Underlying profit, which removes the impact of one off events such as impairments, rose by 29% to $63 million. 
Production volumes rose 7% on pcp to 61.6 million barrels of oil equivalent (mmboe) due to the commencement of the trains 1 and 2 at GLNG and improved outcomes for PNG LNG. A 31% rise in sales volumes delivered increased sales revenue to US$2.6 billion, a 6% improvement on the pcp. The positive impact of higher sales volumes was offset by lower oil and oil-linked LNG prices. STO's average realised oil price fell 14% to US$46.43 per barrel while the average LNG price was 33% lower at US$6.03/mmbtu. 
STO made continued progress in stripping costs out of its operations. Upstream production costs fell by 18% to US$8.45 per barrel of oil equivalent (boe), with savings across the GLNG, PNG LNG and Cooper Basin projects, where production costs were 26%, 12% and 15% lower respectively. The lower cost structure boosted cash flow with the group being free cash flow positive at US$36.50 per barrel in the process free cash flow of $370 million over the final eight months of the period. 
Improving cash flow, asset sales and the completion of the $1,040 million institutional placement in December were all factors that helped reduce debt levels. Total debt fell to US$3.5 billion at the end of the period compared to $4.7 billion at the start of the year. Over the same period the gearing ratio fell from 39% to approximately 33%. 
Looking ahead, STO's strategy will continue to focus on its five core gas assets; the Cooper Basin, GLNG, PNG LNG, Darwin LNG, WA gas. The company believes that it "now has the strategy, assets, people and growth options to deliver…and provide sustainable shareholder value". The continuing focus on balance sheet improvement and paying off debt were the primary factors behind the decision to not pay a final dividend. STO said it remains confident that it will return to paying dividends and this will be under review at the 2017 half-year results. 
STO maintained its earlier forecasts for production and sales volume guidance for 2017. Production is seen to be in the range of 55-60 mmboe, while sales volumes are expected to in the order of 73-80 mmboe. 
For more Reporting Season coverage, please visit https://www.commsec.com.au/reportingseason
---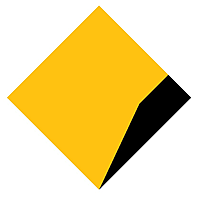 Online Stockbroker
Online Stockbroker
CommSec is Australia's leading online broker. CommSec has been committed to providing the best in online trading since 1995. CommSec helps make informed investment decisions with comprehensive market research, free live pricing and powerful...
Expertise
No areas of expertise