Schroders Broker Survey - Volatility impacts as investors focus on protecting capital
---
Schroders Australia has completed its third broker insights survey, diving into how brokers are investing. Volatility has pushed the need to protect capital to the top of the priority list.
Key points:
For the third survey in a row, the primary objective of investment strategy has changed to a focus on protecting capital
Market outlook has moved away from stable, with an increase in both positive and negative outlooks being reported
Implementation challenges remain the highest barrier to asset allocation change
After a long period of stability, volatility returned to the markets at the start of 2017, and how that has changed perceptions is now evident in the third Schroders survey, now spanning more than a year of regular insights. The volatility has manifested itself in the rise in importance of protecting capital for clients, which has become the primary driver for brokers. This is the third time – across the three surveys – that a different primary objective has emerged.
The October survey featured diversification as the primary objective, but that has fallen to third on the list today. Generating income remains the second most important consideration for investment decisions for the second consecutive survey. In the first report, in March 2017, maximising after-tax returns including franking credits was the second highest priority. Today, it comes in below portfolio diversification.
How is Schroders positioned in our Real Return Active ETF (ASX: GROW)?
Our focus on managing drawdown risk is particularly relevant for this most recent survey where brokers cited protecting capital as the number one priority for their clients.
Our approach to inflation plus (or real return) investing is to choose the portfolio that has the highest probability of achieving the required return and capital protection objective over our three-year investment horizon, with the least expected variability around this objective.
We have seen some market repricing, which has lifted some of our return expectations particularly in fixed income assets, though we continue to expect ongoing low returns across the investment universe overall.
We remain defensively positioned, with around 40% of the portfolio in equities and higher yielding credit, and a meaningful allocation to investment grade fixed income, cash and other short term securities.
* The survey results were based on 48 reponses received from the brokers in March /April 2018.
Further insights
For additional analysis from the team at Schroders Australia, please visit our website 
---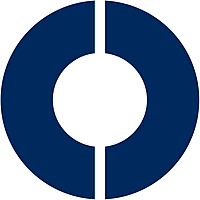 Established in 1961, Schroders in Australia is a wholly owned subsidiary of UK-listed Schroders plc. Based in Sydney, the business manages assets for institutional and wholesale clients across Australian equities, fixed income and multi-asset and...
Expertise