Sector Switch: Out of Tech and into Financials
---
US technology has been mentioned by fund managers as a crowded trade. Given its strong gains over the past 6 and 12 months, that's perhaps not surprising. Earlier this week, we published a sector switch recommendation - 'out of tech and into financials'.
Models measuring the relative performance of the two sectors is now just shy of its +1 standard deviation level, as per chart below. Indeed the relative position of the two sectors has only been more extreme during major historical stock market moments (including the tech bubble, the 07 – 09 banking crisis and the Euro crisis).
S&P500 Financials & Technology sectors – Overextended model (IT relative to financials)
Added to that both sectors are heavily influenced by the direction of bond yields - with technology typically outperforming as bond yields flatten/fall and financials outperforming as the yield curve steepens (and 10 year yields rise).
That sector switch is therefore reinforced by the message of our medium term technical model for bonds. Positioning in bonds has also changed in recent weeks, with speculators becoming net LONG US treasuries, for the first time since Q3 2016.
Longview medium term technical model (bond futures) vs US 10yr Bond Futures price
Read more here:  (VIEW LINK)
---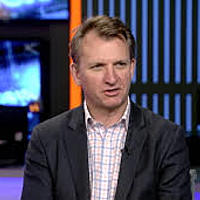 CEO & Chief Market Strategist
Longview Economics
Longview Economics, founded in 2003 by Chris Watling, is an independent research house based in London, providing three distinct yet interrelated groups of research products: Short and medium term market timing; Long term global asset allocation...
Expertise