Sectors, stocks and our most compelling ideas
---
Welcome to series 4 of Magellan Minutes, our investment insights initiative, in which senior members of our investment team dissect the markets and take a deeper look into the sectors and stocks that make up our global and infrastructure portfolios. This series is designed to provide you with concise, relevant and digestible talking points on global markets, each in around 10 minutes. From financials to tech, ESG to infrastructure, we hope you find this series interesting and informative.
Please note: these videos were recorded on 19 January 2022.
........
Important Information: This material has been prepared by Magellan Asset Management Limited ('Magellan') for general information purposes and must not be construed as investment advice. This material does not constitute an offer or inducement to engage in an investment activity nor does it form part of any offer or invitation to purchase, sell or subscribe for in interests in any type of investment product or service. This material does not take into account your investment objectives, financial situation or particular needs. You should read and consider any relevant offer documentation applicable to any investment product or service and consider obtaining professional investment advice tailored to your specific circumstances before making any investment decision. This material and the information contained within it may not be reproduced or disclosed, in whole or in part, without the prior written consent of Magellan. Any trademarks, logos, and service marks contained herein may be the registered and unregistered trademarks of their respective owners. Nothing contained herein should be construed as granting by implication, or otherwise, any licence or right to use any trademark displayed without the written permission of the owner. Statements contained in this material that are not historical facts are based on current expectations, estimates, projections, opinions and beliefs of Magellan. Such statements involve known and unknown risks, uncertainties and other factors, and undue reliance should not be placed thereon. Additionally, this material may contain "forward-looking statements". Actual events or results or the actual performance of a Magellan financial product or service may differ materially from those reflected or contemplated in such forward-looking statements. Certain economic, market or company information contained herein has been obtained from published sources prepared by third parties. While such sources are believed to be reliable, neither Magellan or any of its respective officers or employees assumes any responsibility for the accuracy or completeness of such information. No person, including Magellan, has any responsibility to update any of the information provided in this material.
---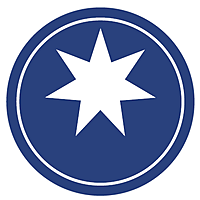 Magellan was formed in 2006 by Hamish Douglass and Chris Mackay, two of Australia's leading investment professionals. The company specialises in global equity and listed infrastructure assets.
Expertise