Secular Stagnation - what is it and what does it mean for asset markets?
---
Despite continued stimulatory initiatives from central banks around the world, sustainable economic growth remains elusive. The causes of this malaise are varied, but consensus has built around the theory of 'secular stagnation' as a key hindrance to global economic growth. In a recent presentation to investors, Justin Braitling - CIO of Watermark Funds Management, sets out the key elements contributing to 'secular stagnation' and discusses the implications for asset markets. Listen to the presentation here:
---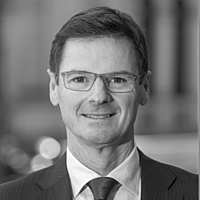 Chief Investment Officer
Watermark Funds Management
We are active, high conviction investors in Australian shares. As an absolute return manager, Watermark offers a proven alternative to traditional institutional funds.
Expertise