Should we start buying resource stocks now?
---
The Brazilian-Ipovespa sharemarket closed down only 0.3%, a solid effort implying that the continuous selling of the emerging markets has become somewhat fatigued. Perhaps we are witnessing a case of "Buy on Rumour and sell on fact" in reverse? Hence, with the emerging markets index gaining strength this should also be good news for both the ASX200 and resource stocks. We think today is an ideal time to look closely at BHP, RIO and FMG. MarketMatters have not been huge fans of the resources sector as participants in this sector are price takers and cannot specifically determine their own profitability. However as mentioned previously we believe the sector has received a lot of the bad news i.e. China worries and depressed commodity prices. Technical indicators suggest that time and price is right to seek trading opportunities in major global resource players but continue to steer clear of longer term investments due to on-going China concerns. See full report looking at BHP, RIO and FMG (VIEW LINK)
---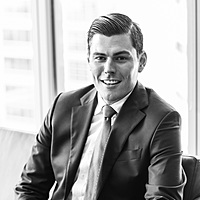 Market Matters is an online investment and share trading advisory service designed for those that want to take their wealth further. We specialise in advice for active share market investors, including those new to the markets or those with a Self...
Expertise
No areas of expertise