Sirtex (ASX: SRX) - A therapy going mainstream
---
Sirtex (ASX: SRX), whose SIR-Spheres product treats liver cancer through localised radiotherapy, had a good FY16, with revenue of A$232m (up 32%) and EBITDA of $70m (up 40%). In constant currency terms revenue rose 17%, in line with dose unit growth, but that was in line with the experience of the last few years. There's potentially much more growth to come because Sirtex has only penetrated about 2% of its addressable market opportunity. At the moment SIR-Spheres are more or less used for 'salvage therapy' of liver cancer patients that have failed everything else. However a succession of large clinical studies aims to show that SIR-Spheres are useful at an earlier stage of treatment. The first of these, called SIRFLOX, has generated early data showing that SIR-Spheres can keep tumours in the liver from growing (called 'Progression-Free Survival) for a median 20.5 months versus only 12.6 months for untreated patients. There's more data from SIRFLOX to come, and three other large studies read out some data in 2017. If the data is any good then Sirtex can reasonably go 'mainstream'.
---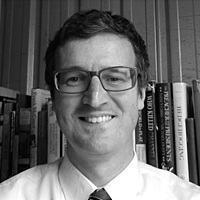 Founder and Senior Analyst
Pitt Street Research and NDF Research
I am an equity research professional who worked in stockbroking from 2001 to 2015. After 15 months doing investor relations I returned to equity research with the founding of NDF Research. With Marc Kennis I founded Pitt Street Research in July 2018.