Six factors for selecting superior fundies (past performance isn't one)
---
In the mid-1990s, Stephen Deschenes set out to build an algorithm that could help investors consistently select superior fund managers. In effect, it was one of the first robo investment solutions. Morningstar bought the business in 2002 where it continues to be part of their manager selection toolkit.
Deschenes now works at Capital Group and has spent the past six years conducting a deep dive study into manager selection. To do this, he has collated data on every single actively managed fund in the US from 1934 to today. Having built and sold a business on this premise, Deschenes wanted to establish the key drivers of success and test their effectiveness against a broad list of managers.
In the US, varying studies have shown that only fifteen to twenty per cent of active managers beat the index. With just a one in five chance of getting it right, it is easy to see why passive funds have become so popular. Deschenes believes that by using six factors identified in his recent study, it is possible to get a strike rate of between seventy and eighty per cent.
"When you think about it, it doesn't matter if only 15% of managers beat the index. What does matter is, can you find the 15%, 51+% of the time?
Three primary factors
The study identified six factors, three primary and three secondaries, that Deschenes says are forward-looking when it comes to manager selection. Unfortunately, Australian investors only have full transparency on two out of the three primary factors.
Price does matter in active management. Deschenes says that focusing on this single factor can double your success rate. Filtering for the cheapest quartile (25 per cent) of managers in a cohort really matters. He says that an interesting finding on price was that low-cost managers do better even on a pre fee basis.
"There's skill identified in being low fee because they attracted assets before which gave them scale, and there's some skill that persists as they go forward."
How much a fund manager has invested in their own vehicles is the second critical factor. In the US, fund managers are required by the SEC to disclose how much they invested in the funds that they manage on an annual basis. It is broken into seven buckets ranging from zero to US$1 million or more. Deschenes says access to this data is 'hugely valuable and predictive' with a very high correlation between the best performing fund managers and the amount they have in their funds.
"In order to be in the first quartile typically you had to be in the last bucket, but sometimes in different asset classes, $500,000 might get you there."
In Australia, there is no mandatory disclosure on how much a manager has invested in their funds. Many fund managers talk about alignment but just how aligned they are is something worth investigating.
3) Protecting the downside
The third factor making up the primary screen is 'downside capture'. If the market falls ten per cent and the fund falls eight per cent, then the manager has eighty per cent downside capture. Deschenes says that finding managers that generate returns in a rising market but that also preserve capital in down markets are more likely to preserve capital consistently.
Three more things to consider
In addition, the study identified three secondary factors that also improved the strike rate on manager selection. 
Firstly, privately-held asset managers consistently do better than publicly traded managers. Analysis concluded that the performance difference between privately held and publicly traded managers was in the order of 47 basis points. 
The second factor was around survivorship; managers that launch and close funds regularly are less likely to perform consistently. 
The third and final factor is a long-term orientation. This applies to holding periods for stocks as well as the remuneration structure of the manager.
What about past performance?
Academic research tells us that past performance is not a reliable indicator for future returns. However, some of the most respected industry professionals believe looking at performance is critical. For example, respected industry veteran Chris Cuffe believes that assessing past performance is essential for understanding how a manager performs in different cycles.
However, Deschenes says there are no guarantees about future performance. In his selection criteria, he is looking for factors that remain constant into the future.
"When you do look at all the academic analysis, past results aren't predictive of future results. When we look at star ratings or other backwards-looking ratings and their ability to predict the future, it doesn't work so well. So, I want to find things that frankly are only tested on their ability to predict the future and that are true in the future."
Looking beyond past performance is the single critical message that Deschene would leave with anyone wanting to improve their hit rate when selecting fund managers. He emphasises the need to focus on foundational factors like those identified in his study, explaining that the difference can be incredibly meaningful.
"I've found cohorts of managers that have averaged 100 to 200 basis points of excess return relative to the index. As you know, 100 to 200 basis points compounded over time is really meaningful from a life perspective. It can be the difference between retirement success and retirement failure." 
What do you think?
Leave a comment below and tell us what matters most to you when selecting a fund manager.
---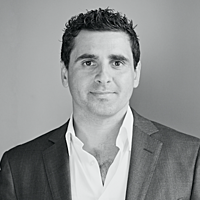 Co Founder
Livewire Markets
Livewire is Australia's #1 website for expert investment analysis. We work with leading investment professionals to deliver curated content that helps investors make confident and informed decisions. Safe investing and thanks for reading Livewire.
Expertise