Slater & Gordon (SGH): Is it time to buy?
---
Slater & Gordon's stock price has now fallen by over 75% this week on "speculation" that the UK government would change some key thresholds. UBS, Macquarie and Credit Suisse slashed their respective price targets and Deutsche's $1.65 was the most optimistic in the market, post the revisions. They key issue for SGH is their balance sheet and debt covenants, as D/EBITDA is ~ 2.8x, extremely high. It is now up to management to assure shareholders that all is "in order", especially disgruntled employees who are part of the ESS. At ~$228 million market cap and provided that it can meet FY16 EBIT of $200M, SGH is now trading at 1.2x FY16 EBIT and for those brave enough, this could be compelling value vs. Shine, trading at 9.3x P/E. Is it time to catch the falling knife? Soon....
---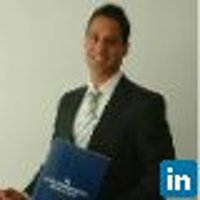 Executive Director
Peak Asset Management
Prior to founding PEAK Asset Management, Niv headed up HC Securities, spent three years growing Halifax Investments capital markets division and also worked on the wholesale desk at Macquarie Bank, servicing a wide range of institutional,...
Expertise
No areas of expertise