Small cap focused LICs still shine
---
The performance of mid/smallcap focused listed investment companies (LICs) continues to reflect the strong performance of the small cap market sector over the past 12 months. The average portfolio return from the small/mid cap focused LICs for the 12 months to 31 October 2016 was 11.9% however, a number of LICs delivered returns in excess of 20%. Despite a 4.8% decline in the S&P/ASX Small Ordinaries Index for the three months to 31 October, a number of LICs delivered positive portfolio returns over this period. In the latest Independent Investment Research Monthly LMI Update, we highlight the top five performing LICs within our coverage for the 12 months to 31 October 2016. These LICs were all small-cap focused.
---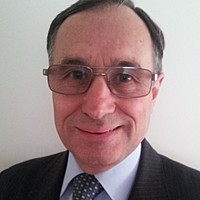 Independent Investment Research
Peter has 35 years' experience in the banking and finance industry, including 15 years as an equities analyst. Peter was a sector head in the equities research team at Morningstar with a focus on consumer and industrial companies.
Expertise