Smoother waters ahead (with a spot of chop)
---
Despite a challenging year in 2020, for financial markets the year has been extraordinary. The global pandemic was a black swan event that caused the biggest quarterly drop in global GDP and increase in unemployment since the Great Depression. The drawdown in equity and credit markets was one of the fastest on record. There were many other firsts: Oil prices temporarily became negative, volatility (VIX) surpassed levels observed during the depth of the global financial crisis, and already robust central bank balance sheets ballooned $7 trillion more.

Yet, if the market meltdown was unprecedented, so has been the recovery that followed. In short, nothing about 2020 was normal. We believe 2021, in contrast, will feature a slow and steady return to normalcy. With further advancements in COVID testing, contact tracing, and vaccine deployment diminishing the need for social distancing, economic growth should recover further. The improvement in fundamentals should bode well for risk markets and cyclical assets in particular.
We are positioning multi-asset portfolios to benefit from a recovery in 2021.
Looking back over the year, we have gone – rather abruptly – from a late cycle environment in December 2019 to an early cycle environment in December 2020. Back in late 2019, we were concerned about slowing growth, rich valuations, and high levels of corporate leverage. While almost no one, including us, predicted how the pandemic would unfold in different parts of the world, its aftermath has left the global economy in a completely different place in less than a year. As the global economy transitions to an early cycle phase, we expect profit growth to accelerate, although a high degree of uncertainty remains on the speed and strength of recovery given the opposite forces of slow economic activity and record monetary and fiscal stimulus.

In 2021, we expect the global economic recovery to provide a tailwind for risk assets. We remain overweight equities in our multi-asset portfolios and select areas of the credit markets and have added exposure to more cyclically oriented sectors and regions. However, we continue to focus on portfolio diversification and resiliency given the path of potential outcomes remains unusually wide amid the unresolved health crisis.
We anticipate a strong rebound in corporate profits.
Asset allocation themes for 2021

In our mid-year asset allocation outlook, we observed that despite the massive shock to the real economy, valuations of risk assets appeared close to fair after taking into account the impact of lower discount rates and extraordinary policy support. Moreover, we advocated a modest risk-on posture in multi-asset portfolios with emphasis on higher-quality, resilient sectors given a wide range of potential outcomes. This continues to be a key theme in our multi-asset portfolios given near-term uncertainties and ongoing secular disruptions (see our Secular Outlook, "Escalating Disruption").
Investors should consider focusing on higher-quality, resilient sectors given the range of potential economic scenarios.
With the U.S. election behind us and positive developments on the vaccine front, we are beginning to position multi-asset portfolios to benefit from a cyclical recovery. Of course, scaling of positions needs to be approached with caution as economic conditions could worsen if virus containment efforts are not as successful as hoped for, or the timeline for mass availability of vaccines gets pushed out.

Equity versus credit
As business activity picks up in 2021, we anticipate a strong rebound in corporate profits (see Figure 2). Increased earnings growth is positive for both equities and credit, but it provides a more significant tailwind for equity markets. This is why, historically, equity markets have generated higher risk-adjusted returns during the early stages of a business cycle.
Figure 1: Increasing business activity is generally a positive sign for corporate profit growth

Source: MSCI, FactSet estimates, Bloomberg, and PIMCO calculations as of 31 October 2020
Given the macro backdrop, we believe that equity valuations are cheap versus corporate credit. One way to measure this is via the relative spread between the earnings yield on equities and the spread on corporate bonds. The earnings yield should generally trade at a premium versus credit spreads: Equity investments are more sensitive to earnings volatility and therefore investors should be compensated for the risk that earnings could decline. The current earnings yield spread, for both U.S. and global equities, is close to the average level over the past five years. However, with earnings growth poised to accelerate as the global recovery continues, equities look more attractive than credit in this environment.

While we expect global growth to rebound in 2021, we also expect that developed market central banks will be gradual in their response to the improving macro backdrop. Earlier this fall the U.S. Federal Reserve completed a review of its policy framework, and concluded that the unemployment rate alone will no longer be a sufficient driver to raise interest rates. Going forward, the Fed will also require inflation to be at or above the 2% inflation target in order to raise rates. (For details, please read our blog post on the Fed's monetary policy framework.) The Fed's commitment to overshoot its inflation target is supportive for equities, which look attractive given what is likely to be an extended period of negative or low real yields.
Equity themes
The recovery in activity and ongoing improvement in corporate profits should be supportive for a rebound in cyclically sensitive assets (see Figure 3), which have meaningfully lagged market leaders like big tech since the market bottom in March. We actively seek opportunities to capitalize on this theme, but we remain highly selective on where we obtain the desired cyclical exposure. The global manufacturing recovery should bolster sectors such as industrials, materials, and semiconductors. Focused fiscal stimulus efforts and healing in the labor market should aid personal savings and consumption, benefiting the housing and consumer durables sectors. However, we remain cautious on transportation and hospitality, which could face earnings challenges for several years. From a regional perspective, we expect cyclically oriented equities – such as in Japan and select emerging markets – to benefit as the recovery continues in 2021 (see Figure 4).
Figure 2: Cyclical sectors tend to outperform in the early stages of a recovery
Source: MSCI, FactSet estimates, and PIMCO calculations as of 31 October 2020. Cyclicals: autos, banks, capital goods, consumer durables, diversified financials, energy, materials, media, semiconductors, transportation. Defensives: utilities, telecom services, food and staples retailing, food/beverage/tobacco, household products, pharma and biotech, and healthcare equipment and services.
Figure 3: Industry composition by region: Japan and EM have the highest cyclicality

Source: MSCI ACWI world index as of 30 November 2020
In addition to increasing our exposure to cyclical risk, we continue to seek opportunities in sectors that may benefit from longer-term disruption, as we expect significant investment and higher demand in these areas over the next several years. These sectors include technology companies, which are supported by strong fundamentals and stand to benefit further from secular trends accelerated by COVID. The U.S. and China remain dominant players in the global technology sector, and therefore remain a focus, but we are also looking to take advantage of themes playing out in other regions, such as green energy in Europe and automation in Japan.

Credit themes
Credit spreads have tightened meaningfully since March and April, and while we believe credit is less attractive than equities on a relative basis, we see pockets of opportunity in certain segments.
Select high quality credit in sectors such as non-agency MBS and emerging markets continue to look attractive
Within corporate credit, sectors are recovering at different paces depending on how the pandemic affected them. We are cautious on high yield credit, especially in areas that might face funding needs in the second COVID wave, but we see value in higher-quality investment grade issuers and sectors. We continue to favor housing-related credits (mainly in the U.S.) given strong fundamentals: The housing market has been resilient through the COVID shock, as initial conditions were strong with low leverage and healthy consumer balance sheets, and the sector has benefited from low interest rates, loss mitigation policies, and tight inventories. U.S. mortgage bonds continue to price in some uncertainty about future delinquency and forbearance effects, and non-agency mortgage-backed securities did not receive any explicit Fed support, so we are finding attractively priced opportunities in these areas. In emerging market credit, we see attractive opportunities but prefer to take exposure in more liquid instruments.

Overall within our multi-asset portfolios, we favor a modest overweight to risk assets – both equities and credit. Valuations appear rich on an absolute basis, but low interest rates, policy support, and profit growth improvement should be supportive over the cyclical horizon. Additionally, the low yield environment could act as a tailwind for risk assets through increased demand from investors who face a tough choice between increasing risk and reducing their return objectives.
Key risks, and diversifiers
While we are positioning to benefit from a cyclical recovery, it remains critical to build portfolios that can withstand a range of economic scenarios. The major near-term risk is that virus containment efforts hinder the economic recovery. If cases continue to surge, governments could face tough choices about reinstituting or extending lockdown measures. Furthermore, while progress on the development of a vaccine has been heralded, the timeline for mass production and distribution remains unknown.
We believe diversification and hedging against risk and inflation will be critical to building resilient portfolios
We believe high quality duration (government bonds) will continue to be a reliable source of diversification against a growth shock despite yields at historically low levels. U.S. Treasuries have more room to rally than most developed market government bonds and are likely to remain the flight-to-quality asset of choice, so we remain overweight in our multi-asset portfolios. We also favor select emerging market government bonds, including Peru and China, which offer yield advantage and have tended to perform well during risk-off events, as another portfolio diversifier (see Figure 5).

Figure 4: Higher-quality emerging market (EM) duration has provided diversification during equity sell-offs
Source: Bloomberg and PIMCO as of 30 November 2020. Global equities are represented by the MSCI ACWI Index. High quality emerging market local debt is represented by Hungary, Singapore, Poland, Czech Republic, Israel, South Korea, Thailand, China, Chile, and Malaysia. The issuing countries are rated investment grade by at least one of S&P, Moody's, or Fitch.
Another potential risk is an inflation surprise. Our expectation is that inflation globally will remain subdued in the near term as the effects of the pandemic – weaker consumer demand, lower energy prices, and higher unemployment – keep the price of goods in check. However, large fiscal injections, climbing government debt, and accommodative central banks could lead to higher inflation in a post-COVID world (see Figure 6). While the future monetary and fiscal policy mix will be a critical factor in determining the longer-term path of inflation, we believe the risks are skewed to the upside.

Figure 5: Long-term inflation expectations for U.S., Japan, and euro area
Source: Bloomberg as of 30 November 2020. U.S. inflation expectations based on 5-year breakeven inflation; European inflation based on 5-year/5-year inflation swap; Japan inflation based on 5-year/5-year inflation swap.
This dynamic has led to attractive valuations for many inflation-linked assets, and we believe it is a good time to add inflation hedges to multi-asset portfolios. We are focused on assets that can serve as both an inflation hedge and a diversifier in a scenario of weakening economic conditions. This includes inflation-linked bonds, which offer a direct inflation hedge but also benefit if real rates fall. We also believe gold provides a good store of value over the long term with a low correlation to traditional risk assets. (We discuss gold valuations in this recent blog post.) We are avoiding more growth-sensitive real assets – such as energy commodities – given our expectations for a gradual economic recovery with meaningful downside risks and low or negative real yields for years to come.

Final thoughts
As communities and investors alike eagerly anticipate the end of a historic year, many are hoping for calmer waters ahead in 2021. At PIMCO, we expect the global economic recovery to continue in 2021. Our base case is that the pace of the recovery will be gradual, but the trajectory of the pandemic and the magnitude of additional policy support for fragile economies have the potential to stall or accelerate the recovery.
In this environment, we are expressing a risk-on view in multi-asset portfolios with a preference for equities over other risk assets. We have increased exposure to cyclically oriented sectors and regions that have potential to benefit as economic activity picks up while continuing to focus on industries where technological advancements are likely to lead to disruption over the secular horizon.
The technology sector is likely to benefit from longer-term disruption.
We see two primary risks to our positioning – lower growth and higher inflation – and we are focused on hedging against these. We believe traditional fixed income should continue to provide a reliable source of diversification against a growth shock, but low rates and the risk of an inflation shock necessitate broadening the menu of diversifiers.

We believe investors should consider building portfolios that can benefit from smoother waters in 2021, but also should embed sufficient diversification to be able to withstand the choppy patches that may arise.
Learn more
Interest in a summary of our Asset Allocation views? Please visit the PIMCO website here
---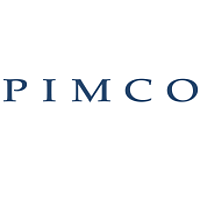 With our launch in 1971 in Newport Beach, California, PIMCO introduced investors to a total return approach to fixed income investing. In the 50 years since, we have continued to bring innovation and expertise to our partnership with clients seeking
Expertise