The CommSec SMSF Trading Trends Report is an in-depth exploration of the online trading behaviour of SMSF investors, released every six months. SMSFs are a significant investor segment, representing 30% of all superannuation investments in Australia's $2.3 trillion superannuation sector. The report is based on a detailed analysis of the trading behaviour of active CommSec clients between 1 July 2016 and 30 June 2017.
·         The sample comprised a diverse cross-section of active share traders — defined as those who had traded at least once during the 12 months before the study period — including both SMSF and non-SMSF investors.
Report highlights
September 2017 State of the Market
SMSF investors have been taking advantage of reduced sharemarket volatility to consolidate their portfolios, trading less often but taking larger positions over the first six months of 2017.
ASX200 Trades as % of total trades While ASX200 shares accounted for 60% of trades, SMSF investors have also been seeking cost effective diversification in a low-growth environment, investing in Australian and international Exchange Traded Funds (ETFs), hybrids and interest rate securities.
SMSFs had a strong preference for blue-chips Telstra (TLS) and Transurban (TCL) topped the list of SMSF buys versus sells over the last six months, while Clydesdale and Yorkshire Banking Group (CYB) and South 32 (S32) were more likely to be sold than bought. Telstra (TLS) and Commonwealth Bank of Australia (CBA) are the top two traded stocks.
Gen Xs are the game changers The fastest growing SMSF segment is the 36 to 45 year age group, now representing one in four active CommSec SMSF investors. Meanwhile, the over 65s are retired but not out, trading actively in large numbers.
Women are doing it for themselves Women are using SMSFs to increase their wealth. A comparison of men and women with both SMSF and personal trading accounts suggests women are prudent and forward looking investors, seeking to secure their retirements before building up assets outside super.
Here is the link to the live page for more information and infographic. 
---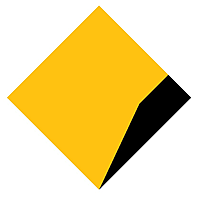 Online Stockbroker
Online Stockbroker
CommSec is Australia's leading online broker. CommSec has been committed to providing the best in online trading since 1995. CommSec helps make informed investment decisions with comprehensive market research, free live pricing and powerful...
Expertise
No areas of expertise