COVID-19 has heightened the short-term focus of markets, creating opportunities to buy high-quality companies at discounts, which we call Undervalued Franchises.
An Undervalued Franchise is a high-quality company with a deep and enduring competitive moat and a long runway of growth that is not being fully appreciated, and thus, not fully valued by the market. Undervalued Franchises often have monopoly or duopoly-type characteristics and operate in industries with long-term secular growth. We are typically prepared to pay a higher price for Undervalued Franchise companies relative to other types of investments in our portfolio but still demand a large mispricing and margin of safety.
Vail Resorts (NYSE:MTN) is a company that we were able to purchase at a discount to its historical valuation amidst the volatility of COVID-19.
Vail Resorts is the largest publicly listed ski resort firm in Australia and North America and operates a large network of 37 resorts, made valuable by an 'Epic Pass' that gives skiers access to visit all the resorts under the same pass. The pass is typically cheaper than the passes offered by competing firms to a single resort, and the average cost (~A$500) is equivalent to 5 days of skiing, motivating people to opt for the pass. Vail also has a large moat as the firm either owns the land, on which the ski fields reside, or engages in long-term leases with the forest service, and there has not been significant additional ski resorts built in the U.S. in over 35 years—limiting supply & new competition. The firm has expanded market share in North America from 7% during the GFC to 25% today, and is pursuing a similar consolidation strategy internationally.
Vail bought Perisher in Australia in March 2015, from James Packer in their first international deal which is the typical acquisition model that the firm executes (although typically Vail describes their purchases as from 'mom & pops' which may not apply in this case). After purchase, Vail reinvests in facilities, adds seasonal activities (i.e. mountain biking during the summer months) and hedges their revenue base by applying deadlines for purchasing ski passes prior to winter so as to limit their exposure to weather variation.
At their acquired resorts, Vail has transitioned to 50% of revenue being generated prior to the first snow-drop. 
Furthermore, at Perisher alone, Vail has doubled the pass sales in Australia since acquisition, providing evidence of the attraction of the brand and their operational and marketing skills. Since the Perisher deal in 2015, the firm has also expanded strategic alliances in resorts with Japan, Switzerland, Austria and France.
Although COVID has been disruptive to the business, causing nearly $140m in forfeited revenue due to government-mandated closures, we think the firm can come out stronger once the snow has settled for a number of reasons:
A sport donning gloves and a mask may be just what the doctor ordered this winter given COVID-19 risks
Factoring in the travel restrictions, it's no surprise that skiers in Australia and offshore are pursuing 'stay-home' holidays. This desire is illustrated via Thredbo's (a nearby competitor in Australia) website crashing after demand quickly outstripped supply with 33,000 people in the queue in the biggest single day sale for ski passes the resorts have ever seen

Further insulating the firm from Covid-19 economic impacts is its customer base. The average household income of its customers exceeds $200,000, and over 50% of visits are by drive-in locals, limiting exposure to travel restrictions. Once these travel restrictions lift, these types of wealthy customers are also just the sort of people who can afford to travel and take advantage of Vail's 'Epic pass' – deepening their loyalty to the brand

Australia has generally been a model-country for managing the COVID crisis (recent Victorian lockdowns aside), with the world watching whether Australia will experience a second wave, and how businesses manage coming out of the crisis. Vail-owned Perisher is especially interesting given the full season will be the first one executed with social distancing, and limited lift capacity. We expect Vail to use this as an example to reopen resorts come North American winter.
The sell-off creates an opportunity to purchase Vail Resorts at 2016 valuation levels and a discount to historical valuations. Covid-19 will pass, and Vail will continue to execute its consolidation strategy in the snow space with sufficient liquidity to sustain itself should Covid-19 disruption persist longer than anticipated. 
Learn more
Avenir Capital is an Australian based investment manager, specialising in value-oriented global equity investments. Get our latest insights by hitting the follow button below.
---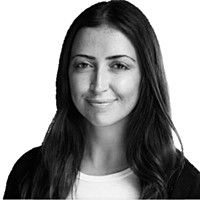 Investment Associate
Avenir Capital
Christine Jurzenski is an Investment Associate at Avenir Capital. Prior to joining Avenir Capital in April 2014, Christine was an analyst at Kennedy Partners, an Australian asset manager specialising in Australian derivatives with applied...
Expertise