Some outstanding questions in relation to the Zenitas takeover
---
Community healthcare provider Zenitas (ASX:ZNT) recently announced that it has entered into a Scheme Implementation Deed with a consortium comprising private equity investor Adamantem Capital and Liverpool Partners, an entity associated with a Zenitas director, to acquire all Zenitas shares at $1.46 per share in cash. As long term Zenitas shareholders we have some outstanding questions in relation to this takeover deal.
By way of background, we first purchased shares in Zenitas in December 2015 when it was known as BGD Corporation. At the time it was acquiring its first medical centres and had a market capitalisation of $4m. We have since been strong supporters of the company, participating in further capital raisings in January 2017 and October 2017. We have been impressed by Zenitas' ability to grow the scale and presence of its business - today the business runs 70 GP and allied health clinics which employ 2,600 clinicians and care providers, and has a fast growing homecare and mobile health footprint. As long term shareholders, we were looking forward to seeing the company capitalise on it strong platform and grow in the years ahead. 
Since its relisting in January 2017, Zenitas has consistently met or exceeded its earnings guidance.  In FY17 Zenitas recorded $7m EBITDA, which increased to $14m in FY18 and is expected to be around $20m in FY19. In our experience the Zenitas management team has been impressive throughout this period, establishing a strong track record of acquiring sensibly and integrating smartly. 
However, the company's compelling valuation metrics and sound operational performance failed to excite the market, and Zenitas has traded on around 10x forward earnings (NPAT) for most of its listed life. And for the last six months the stock has been trading below its last capital raising price of $1.15.  In our view, the market has clearly under-appreciated the work Zenitas has done to build its platform, and the opportunities now ahead of it. Given its low trading multiple, and the strong thematics supporting its business model (Zenitas is the only ASX listed homecare operator), it was not surprising to us to see a takeover bid lobbed for the company. 
The Scheme Implementation Deed lodged with the ASX sets out the key terms of the proposed takeover, however there are some important questions that we believe need to be answered so that shareholders can make an informed decision when they vote for or against the Scheme:
What are the compelling reasons that support the independent Board members' unanimous recommendation to shareholders to sell their shares for $1.46, when there are two Zenitas board members associated with the bidding consortium on the other side of the transaction buying shares at $1.46?
Given Zenitas' strong growth outlook, what is its profit forecast for FY19? Upon releasing its recent results, ZNT advised that FY19 EBITDA guidance will only be provided at the company's AGM to be held on 23rd November 2018. While this is not unusual, in this case the Scheme is due to be voted upon in mid-November 2018, before the AGM is held. (FY18 guidance was given at the release of the FY17 results in August 2017).
Is the acquisition multiple of 7.5x FY19 EBITDA (consensus estimates) fair? We note that Healthia Limited is listing shortly on the ASX and is a strong comparable for Zenitas (although less diversified and lacking ZNT's national presence). Healthia is listing on a 9x FY19 EBITDA multiple. We would have expected to see an acquisition multiple for ZNT of at least this, plus an appropriate premium for control. 
What is in Zenitas' acquisition pipeline? Zenitas has recently executed a new debt facility agreement totalling $68m, with the proceeds to pay out its existing $28m debt facility and for future acquisitions. This significant increase in the debt facility suggests that there may be some sizeable acquisitions in the pipeline that may significantly change the earnings profile of Zenitas.  
We look forward to seeing the Scheme Explanatory Booklet and Independent Expert Report, where we hope to see answers to these questions. We believe clear answers to these questions will be expected and well received by all long term focused shareholders.  
---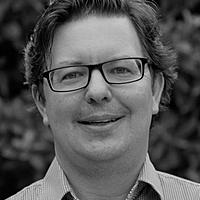 Portfolio Manager
DMX Asset Management
DMX Asset Management Limited is an investment manager focussing on nano and micro-cap value opportunities on the ASX.
Expertise