South32 Half Year Result - S32 profits heading north thanks to higher commodity prices
---
South32 Ltd (S32) reported a stronger than expected half year underlying profit of US$479 million compared to market estimates of $352 million. The result was helped by the recent lift in base commodity prices and steady demand. Two of the company's main resources, manganese and metallurgical coal prices, nearly tripled over the 2016 calendar year. While they have come off their peak, the prices are still well above 2015 levels. The company's focus on value and costs has resulted in an increase in operating margin from 20% to 37% over the year. 
The company is now in revamp mode after listing a loss this time last year. The loss was attributed to US$1.384 billion in impairment charges against the value of its mines and smelters. S32 has also generated a substantial 197% improvement in free cash flow to US$626 million as it continues to streamline operations. 
South32 said its FY17 output guidance will remain unchanged with production guidance for Australian Manganese of 3.1 million wet metric tonne (Mwmt) in FY17 and FY18, albeit with a greater proportion of Premium Concentrate ore (PC02) product. Production at its Cannington silver, lead and zinc mine are set to meet, (silver 19.05 million oz., lead 163kt, zinc 80kt). 
S32 has seen an accelerated development process at its nickel mine La Esmeralda (Cerro Matoso), and now expects production to commence in the June 2017 quarter with expected production to increase in FY18 to approximately 42,000 tonnes. 
Today, the company announced its plans to spend US$200 million cash to acquire Metropolitan Colliery coal business in New South Wales, very close to S32's Illawarra Metallurgical Coal assets. If approved by the ACCC it will unlock another 71 million/tonnes of coal. 
South32 Group will pay an interim dividend, of US$0.036 on the 6 April 2017. This dividend is paid in line with S32's policy to distribute a minimum 40% of underlying earnings as dividends. 
For more Reporting Season coverage, please visit https://www.commsec.com.au/reportingseason
---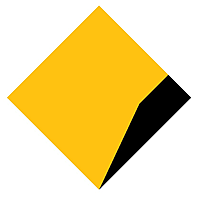 Online Stockbroker
Online Stockbroker
CommSec is Australia's leading online broker. CommSec has been committed to providing the best in online trading since 1995. CommSec helps make informed investment decisions with comprehensive market research, free live pricing and powerful...
Expertise
No areas of expertise