Specialist platform flows surprising to the upside
---
The ASX-listed specialist wealth management platforms are showing no signs of slowing momentum, with all three players delivering record net inflows over the September quarter (1Q22), coming in materially ahead of market expectations.
Strong platform flows predominantly reflect continued market share gains and the tailwinds from industry change; financial advisers leaving aligned groups for independent firms increasingly value the superior technology and service provided by the specialist platforms.
While investors will continue to worry about high valuations, competitive pricing pressures and reaching peak flows, based on the first quarter 2021 updates and outlook commentary, inflows may very well stay stronger for longer.
Netwealth Group (ASX:NWL; $4.3 billion market cap) reported Platform custody funds under administration (FUA) of $52.0 billion as at September 2021, growing 10 per cent on the June quarter which represents 53 per cent annualized growth.
Platform growth in 1Q22 was driven by $4.0 billion of net inflows ($3.1 billion excluding $0.9 billion from two large clients which attract lower fees) as well as positive market movements. NWL added almost 5,000 new platform users over the quarter (up 5 per cent on 4Q21) to finish September with 102,304 accounts.
Management noted that the ongoing structural changes within the financial services industry continue to support and increase NWL's addressable market and growth opportunities, with the pipeline for new business remaining very strong across all market segments.
On the back of stronger than anticipated 1Q22 inflows and the robust outlook, NWL upgraded its FY22 net flow guidance by 25 per cent to $12.5 billion (this still appears conservative considering the first quarter tends to be seasonally weak). Interestingly, on the investor call Management were asked their views on peak flows; their response was not yet.
NWL sees an environment supporting of strong flows over the next three to five years considering so many different factors are driving momentum. These include adviser churn, incumbents struggling with compliance, brand and technology issues and specialists driving innovation and broadening functionality and capabilities to target more of the market.
HUB24 Limited (ASX:HUB; $2.3 billion market cap) reported 1Q22 Platform custody FUA of $45.4 billion, up 9.5 per cent on the prior quarter (38 per cent annualized) driven by $3.0 billion of net inflows and positive markets. The number of advisers using the HUB24 platform increased by 158 (5.2 per cent on the prior quarter) to 3,221 at September end.
Management noted that the new business pipeline continues to grow with 30 new licensee agreements signed during first-quarter 2022, while inflows have commenced to the IOOF private label platform which was launched last quarter.
At the August results, HUB provided a $63-70 billion FY23 FUA target…the current run-rate of $3.0 billion quarterly flows implies c.$66 billion by FY23 assuming flat markets. So clear upside risk exists when we consider seasonality and potential for further new client wins.
A few days after the 1Q22 update, HUB announced the proposed acquisition of Class Limited (ASX:CL1), a market-leading SMSF administration software provider, to accelerate it's 'platform of the future' strategy and further strengthen the company's competitive advantage.
Praemium Limited (ASX:PPS; $0.6 billion market cap) reported Australian Platform custody FUA of $19.9 billion in 1Q22, up 8.4 per cent quarter on quarter (33 per cent annualized) driven by $1.25 billion net inflows (comprising $660 million for the Praemium SMA scheme and $589 million for the Powerwrap scheme) plus favourable markets.
Encouragingly, the ANZ client transition is almost complete, while management highlighted a solid pipeline of opportunities to support future growth and to deliver against PPS's strategy of becoming one of Australia's largest independent specialist platform providers.
On the proposed divestment of the sub-scale International business (which also delivered strong 1Q22 inflows of $407 million), PPS noted that the formal sales process has moved to the due diligence phase with short-listed parties. A further update can be expected at the November AGM.
---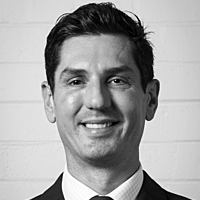 Portfolio Manager
Montgomery Lucent Investment Management
Dominic is Portfolio Manager of the Montgomery Small Companies Fund – a small-cap Australian equity fund investing in 30 to 50 high quality, undervalued small and emerging companies with strong growth potential. The fund invests outside the ASX100.
Expertise