Spitfire and Excelsior: 1 + 1 > 2
---
Spitfire Materials and Excelsior Gold, which have entered into  a Merger Implementation Agreement, are a natural fit, with the key gold projects of the companies being less than 20km from each other, and close to the regional mining powerhouse of Kalgoorlie. The merger will bring in operational synergies, with the merged entity also having a Board with a wealth of experience in the resources sector and a history of returning value to shareholders. This is a case of the merged entity being more than the sum of the parts.
The merger, which was announced to the market in late June and is expected to be implemented in late September, has the support of both Boards and will result in a gold inventory of 2.1Moz, considered a critical mass to consider commencing development studies for a combined standalone operation.
Both companies are currently carrying out resource expansion/upgrade and exploration drilling on their respective 100% owned projects, including Aphrodite (Spitfire, 1.26Moz, with an additional Exploration Target  of between 500,000oz and 900,000oz) and the Kalgoorlie North Gold Project (Excelsior, 825,000oz). Excelsior produced around 60,000oz of gold from December 2015 to September 2017 from open pits in the Zoroastrian area which originally produced ~113,000oz of gold in the late 1980's. The results of the respective drilling programmes confirm the potential for resource expansions, with Spitfire's Mulwarrie Project, 65km from Aphrodite, also returning quality drill results, with these to be used in an upcoming initial mineral resource estimation. 
Other projects include Spitfire's Alice River gold project in Far North Queensland, which has returned strong drill results from targets along the Alice River Shear Zone. Further driling is planned for Alice River, which has an Exploration Target of between 105,000oz and 250,000oz of gold and is prospective for IRGS and epithermal gold.
Spitfire also holds the South Woodie Woodie  manganese project  located south of the Woodie Woodie mine. Metallurgical test work from South Woodie Woodie, which has a resource of 14.2Mt @ 13.3% Mn, has demonstrated the ability to upgrade the mineralisation to a +40% Mn product by simple crushing and screening. Although steelmaking is the dominant use for manganese, the metal is also one of the cathode materials in the "NMC" type batteries which are one of the main types used in EVs.
Both companies are carrying on business as usual until completion of the merger, and thus there will be steady news flow over coming months. To read our report on Spitfire and the proposed merger, please follow the link below.
---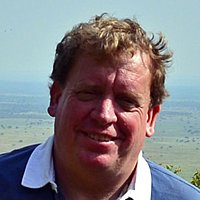 Senior Analyst
Independent Investment Research
Mark is a Senior Resources Analyst for Independent Investment Research, with a focus on junior and mid-cap listed resources stocks. With over 10 years as an analyst, following on from 17 years as a geologist, he has a good insight into the sector.
Expertise