Stavely set to drill elephant gold-copper porphyry target in Victoria
---
Stavely Minerals is preparing for a potentially game-changing drilling program in Victoria, where it will test what it thinks could be a high-grade gold-copper porphyry. And these things can be big, as shown by Newcrest's Cadia deposit. Plus, Alkane's gold and rare earths combination proves a magnetic attraction for investors.
Chatter about the re-emergence of a mining boom is all a bit premature. What is more certain is that exploration expenditure and activity is on the rise in response to the broad advance in most commodities and evidence of cohesive global economic growth.
And while the jury is out on a another mining boom, there is a body of thought that this time around, we are at least in for a golden era of exploration success, with or without the price and volume  excesses of the last boom.
It is a theme that Stavely Minerals (SVY) boss Chris Cairns ran up the flag pole in a presentation to the Melbourne Mining Club's Cutting Edge function this week.
Cairns, a seasoned geologist who sold the gold company Integra for $426m back in 2013 before starting up Stavely, and a member of the Joint Ore Reserve Committee, said he senses that the latest exploration upturn is different to the one that got going in 2005, only to be killed off by the global financial crisis.
Back in 2005, Cairns was concerned about the lack of sophistication in exploration. "Many explorers were simply doing the same thing previous explorers had done – RAB drilling in areas previously drilled," he said.
"It was an application of the law of diminishing returns in an ever-decreasing search space.
"While there were some notable discoveries, it probably did not reflect the magnitude of funds deployed to the effort.''
But he reckons there is a difference this time around. And it is all about the greater adoption of new technologies giving explorers a "much better tool kit to identify and vector in to better opportunities while being better able to identify those that have real potential of success at an earlier stage".
The technologies he was talking about include new powerful geophysical techniques, coil-tube drilling and sulphur isotopes and white mica absorption vectoring in to orebodies, to name a few. It was mind-numbing stuff for the less technical at Cutting Edge.
Suffice to say, those in attendance sat up when Cairns made the point that it all means explorers have a better chance of success, even in previously exploited areas, because what is hidden below can now be seen in a new light.
Cairns believes there is an emerging divide between those companies that employ the new technologies and those that don't. It is something investors should be awake to as a way to increase their chances of success.
He also suggested investors keep an eye on where exploration dollars end up. There are those companies that spend it on directors' lifestyles and those that sink it in to the ground. In Stavely's case, 71% of its 2017FY expenditure went in to the ground, which is about as a high a figure as you will see in cash reports lodged with the ASX.
"We don't go to many conferences, we don't do lunches, we do exploration,'' Cairns said.
Now it can be said that Stavely has employed all the whizz bang technology there is in its hunt for an elephant gold-copper porphyry system in western Victoria.
And it is getting to the exciting stage, with a fresh round of drilling to come sometime after the spring rains pass to test the guts of what Stavely reckons could be a high-grade porphyry at depth below its Thursday's Gossan project in the shadows of the Grampians.
The drilling will test the target potassic alteration zone, indicated by previous shallower drilling and whizz bang vectoring techniques, for the first time. These things can be big, with Newcrest's monster Cadia deposit in NSW giving a feel for what the size of the prize could be.
"We have an opportunity to discover another Kalgoorlie in western Victoria, for those wanting to put it in a WA context,'' Cairns said. So it would seem Stavely investors (and management with 50% of the stock) have something other than the Spring Racing Carnival to get excited about.
Ahead the drilling action, Stavely has edged up from 9c in June to 16c this week, valuing it at $19.5m.
Alkane offering rare earths exposure underpinned by low-cost gold production
The rare earths stocks are back in town in the wake of China's widespread environmental and illegal mining crackdown on its globally-dominant rare earths industry.
Prices for key high-performance magnet rare earths are up by more than 50% this year with the squeeze on Chinese production coming as the electric vehicle and wind power boom thematics, with their need for high-performance magnets, grows by the day.
There are plenty of pure rare earths plays on the ASX, most notably the only producer, Lynas Corp, whose value dived when rare earths prices collapsed in 2012. Its shares have doubled in the past four months to 19.5c.
But the more conservative types are settling on Alkane Resources (ALK) for their rare earths exposure this time around.
There are a couple of good reasons as to why Alkane is seen as the conservative play on the magnetic rare earths price surge.
Firstly, magnet rare earths are but a component to come from its proposed Dubbo project. The project's chances of securing financing for its development have also greatly improved on the strong price rebound for another of its key products, zirconium.
And then there is Alkane's Tomingley gold operations in NSW which produced a record 27,924oz at an all-in cost of $A906/oz in the June quarter, increasing the group's cash position by $15.9m to $44.9m.
It was a strong performance and comes ahead of an unfolding life-extending underground mining story at Tomingley, all of which has been a factor in Alkane's 58% price improvement since June 30 to 38c.
The magnet rare earths and zirconium price surge is the other big factor.
Gold is the comfort blanket, while the unfolding rare earths/zirconium thematic provides the upside.
---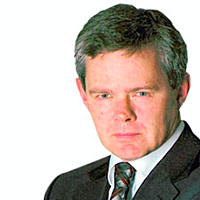 Principal
Independent Journalist
One of Australia's leading business journalists, Barry FitzGerald, highlights the issues, opportunities and challenges for small and mid-cap resources stocks, and most recently penned his column for The Australian newspaper.
Expertise